Updated November 24th, 2023.
Today, in the Secret to Success with Money and Life you will discover what successful people do differently.
The majority of my life has been in search of the secret to success.
Why do some people achieve amazing personal and financial success? And others who appear smarter and have better social skills fail or never come close to achieving their potential?
Today, we dive into the secrets to success you need to achieve your desired goal.
Why do some people become wealthy, healthy, and fulfilled while others struggle their entire lives? My findings are published in my second book, The 7 Principles of Becoming a Millionaire for Life.
While there are numerous secrets to success, today, I share several important things to incorporate into your life.
If you want more success secrets, you can access
The 7 Millionaire Success Secrets
here. You will learn:
The most important first question
How to incorporate high-value activities and income-producing activities
What your Worth Barometer is and what you must do to elevate it
The best strategy to make it a reality
What you can do to take the focus off of challenges so you can focus on the results you desire
The #1 insight that will transform your business and life
How to write out affirmative goals
What the secret to success game plan must include
The recipe that determines your success
What you must ask (and what most people don't)
"The FOCUS Formula"
Click the image to watch
The 7 Millionaire Success Secrets:
The Secret to Success
Follow these six steps to achieve better results.
1. Evaluate Your Beliefs
The key to success begins with beliefs. We all have beliefs – some serve us, others don't. "I don't have time to complete these activities" is a belief (assuming you also operate on a 24-hour day). As is, "I will never have money."
The reality is you can't afford not to make things such as your wealth or health and, ultimately, your life a priority. Proper exercising and eating will give you more energy and stamina to grow wealth and improve your life. Evaluating your beliefs and replacing those that no longer serve you will help with almost any challenge.
2. Understand Activities and Results
The mindset to achieve success focuses on the activities required to achieve results.
Successful people understand the importance of setting goals and identifying HVAs (high-value activities). When identifying your goals, include every aspect of your life: personal, professional, financial, spiritual, social, etc. Just as you wouldn't want to sit on a three-legged chair if you're going to remain sitting, you don't want to create a three-legged life either! That is why you must balance your goals to balance your life.
Successful people are meticulous about spending most of their time completing their HVAs (high-value activities) and IPAs (income-producing activities). These are critical to achieving their goals and making their dreams a reality.
Examples may include: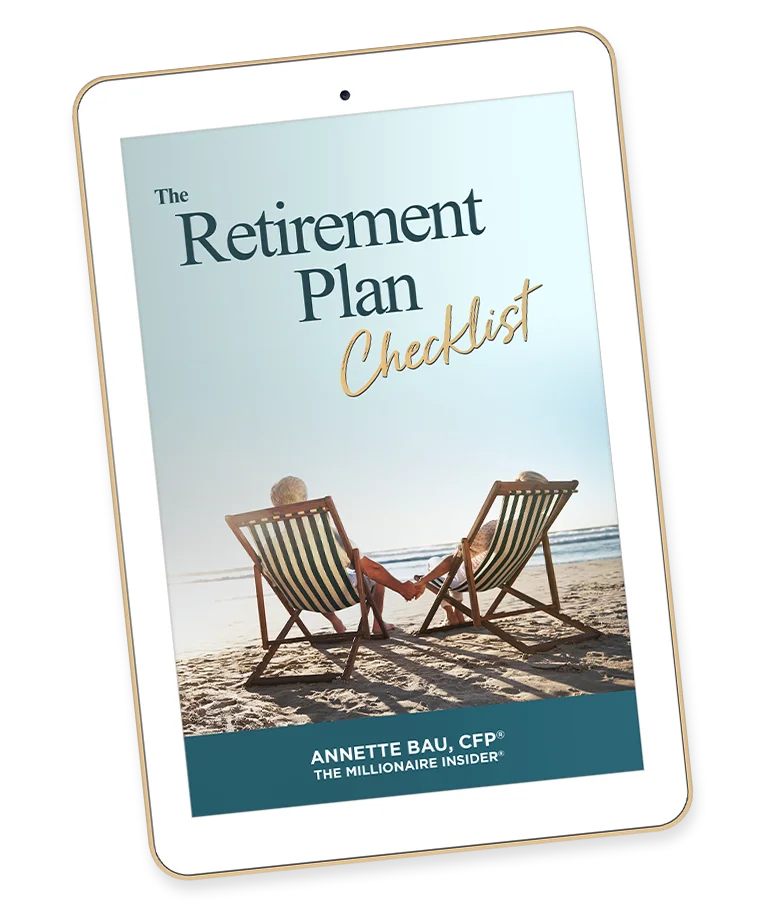 Generating passive streams of revenue so they can spend more time with loved ones
Building wealth to leave to their family
Interestingly, their less successful counterparts often work more hours, producing significantly fewer results. This is because their time is spent on LVAs (low-value activities). These are activities that should be delegated.
NVAs (non-value activities) should be eliminated.
While LVAs must be completed, they do little to help us achieve our dreams – so delegate them! And while rest and relaxation are critical, spending mindless hours watching television is not.
Another difference with successful people is that they focus on the activities that generate results, not the results themselves. They track and measure their results to determine the changes they need to make in their daily activities so that they can generate the results they desire to achieve.
3. Operate at Peak Performance
Critical habits to operate at peak performance include getting adequate sleep, remaining hydrated, eating a healthy diet, and exercising.
Studies show that exercising first thing in the morning can increase your odds of success by up to 95%. After researching exercise for our performance mastermind academy, I began exercising every morning for 60-75 minutes. It is such a part of my life that I feel entirely out of sorts when I miss it. The best news is that I have more energy and am in better shape than in my 20s!
4. Master Your Focus
One of the most important secrets to success is to FOCUS. When we focus and commit to achieve a goal and then continue working towards it, we dramatically increase our odds of making it a reality. Another interesting thing happens when we focus and commit; our attention shifts to achieving the goal instead of the challenges that may come our way. And if challenges do show up, as they often will, they don't deter us from our goal.
5. Increase Your Accountability
Another critical component to a money and success mindset is accountability.
While we all know we need to be accountable, holding ourselves accountable can be challenging.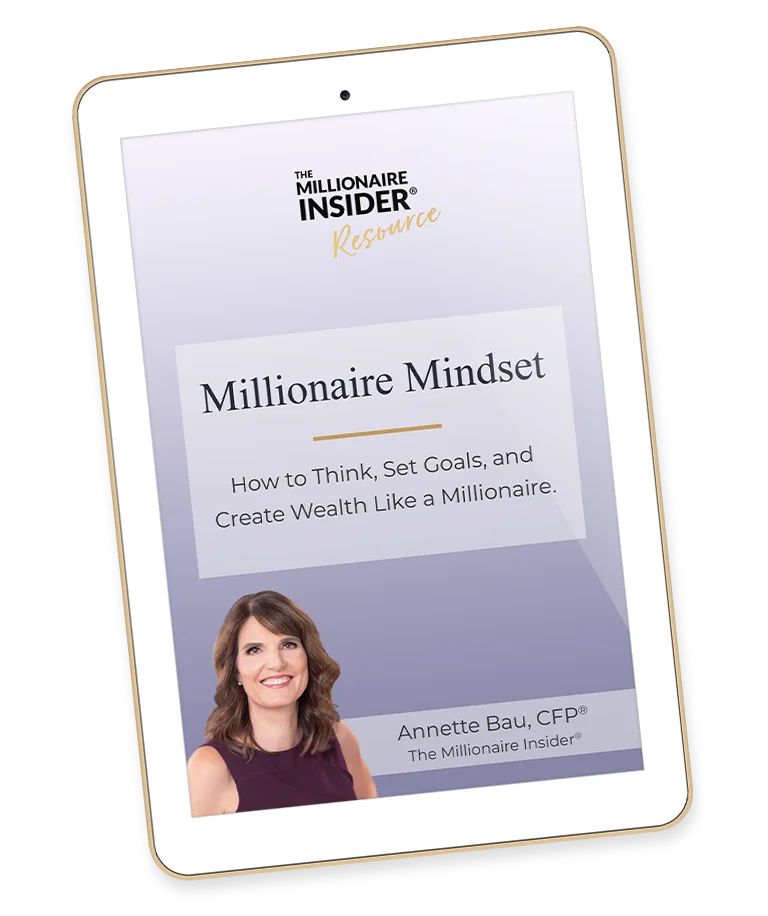 In my research, few people have the discipline to do this effectively. For example, when we brought our Marketing System to market, we offered it as a stand-alone product. People bought it and could study and implement it at their own pace.
During this same time, we began personally coaching a few people who had purchased the system. As a result, we were able to hold them accountable for completing the required work.
We began to see amazing results. One 18-year top producer had the best income month of his career within three months. Other producers doubled their revenue in one quarter.
We knew we had to do something to support our other members because we didn't have time to coach the thousands of people. The result was the creation of The Millionaire Insider™ Academy (our Performance Mastermind Academy).
This community, as well as live coaching and Q&A calls that hold them accountable, is the reason for the results our members have experienced.
While I knew this group mastermind coaching community approach would be helpful, the results have been beyond my wildest dreams!
So whatever you are currently doing to achieve your goals, make sure it includes an element of accountability and a system to keep you on track to achieving your goal.
6. Elevate Your Attitude
Most people agree that a positive attitude is critical to achieving success. That said, one of the most intriguing aspects of a positive attitude is what I refer to as the "attractor factor." When people are upbeat, positive, and enjoyable to be around, others want what they offer. Individuals with a can-do attitude have mastered a vital component of a successful money mindset.
7 Insights of the Secret to Success
Success can be subjective and defined in various ways depending on individual goals and values. However, successful people often share common traits. Here are some key elements that are often considered important for achieving success:
Clear Goals

Define specific, measurable, achievable, relevant, and time-bound (SMART) goals.
Having a clear vision of what you want to achieve provides direction and motivation.
Hard Work and Discipline
Success often requires consistent effort and dedication.
Discipline helps in staying focused on tasks and avoiding distractions.
Continuous Learning
Stay curious and open to new ideas.
Adapt to change and embrace growth opportunities.
Resilience
Overcoming obstacles, failures, and financial setbacks is a part of any journey to success.
Resilience involves bouncing back from setbacks and learning from challenges.
Effective Planning
Develop a solid life and financial plan
to achieve your goals.
Break down larger goals into smaller, manageable tasks. And remember to keep your eye on the target.
Networking and Relationships
Building a strong network can provide valuable support, advice, and opportunities.
Positive relationships contribute to personal and professional growth.
Passion
Being passionate about what you do can drive motivation and perseverance.
Passion often leads to a higher level of commitment and dedication.
Time Management
Prioritize tasks and manage time effectively.
Avoid procrastination and focus on high-priority activities.
Flexibility
Be flexible and adaptable to changing circumstances. Make creating a secure retirement and financial future part of your daily focus.
Embrace innovation and stay open to new ways of thinking.
Positive Mindset
Maintain a positive attitude, even in challenging situations.
Cultivate optimism and believe in your ability to overcome obstacles.
Recap – Secret to Success

Achieving success requires commitment and focus. These six steps are a great place to begin.
1. Evaluate Your Beliefs with Money and Life
2. Understand Activities and Results
3. Operate at Peak Performance
4. Master Your Focus
5. Increase Your Accountability
6. Elevate Your Attitude
It's important to note that the secret to success is subjective, and individuals may define it differently. Success often involves a combination of factors, and no one-size-fits-all formula exists. Each person's journey is unique. What works for one may not necessarily work for another. Staying true to your values, being persistent, and being open to learning and adapting is critical to success with money and life.
To learn more success secrets, access our Millionaire Mindset Mastery Guide here: