Chances are that "getting a divorce" was never in the top 10 on your bucket list. Nevertheless, here you are at a crossroads in your life. Soon you will join the "divorced woman" group, or perhaps you're ending a long-term marriage and fall into the grey divorce category.
Regardless, you're likely searching for the path that will lead you toward a life of happiness and fulfillment. You may be asking yourself, "What will it be like to be a single woman again?" "What will it be like to start dating?" Or, "Why are some women happier with their lives post-divorce than others?"
Tips to help you take charge of your life after divorce
How to Move on After Divorce as a Woman
Whether you were on the receiving end of the divorce or initiated it, your life has forever changed. It's now time to start your divorce recovery.
A key factor in moving on requires that you create a financial plan. This should include yourspending plan and insurance coverage, as well as your tax, retirement, and estate plan.
Give Yourself Permission to Grieve
Going through a divorce is devasting for many people. You will likely experience a broad range of emotions, such as anger, pain, fear, uncertainty, sadness, and loneliness. However, you may also experience positive feelings of relief and peace. Even so, at times, it can feel very overwhelming and challenging.
These are all normal emotions to experience during and after a divorce. It is important to recognize, acknowledge, and work through these feelings. The title of Karol K. Truman's book, "Feelings Buried Alive Never Die," says it all.
Most of us know someone who divorced years ago and still talks about it like it happened yesterday. Let yourself have ice cream in bed or binge-watch your favorite movies, but only for a period of time. Hanging onto anger and resentment will only lead to a life of unhappiness and misery. As you grieve the end of your relationship, begin taking small daily steps to create the next phase of your life.
Seek out a support system
Your life after the divorce journey will be unique to you. Choose the people you spend time with carefully and prioritize mental and physical health. Surround yourself with uplifting role models who will listen to you, support you, and offer "reality checks" as needed.
Family and friends can be an amazing support system. Whether you need a shoulder to cry on or need to vent over a glass of wine, seek out friends who will leave you feeling better after spending time together.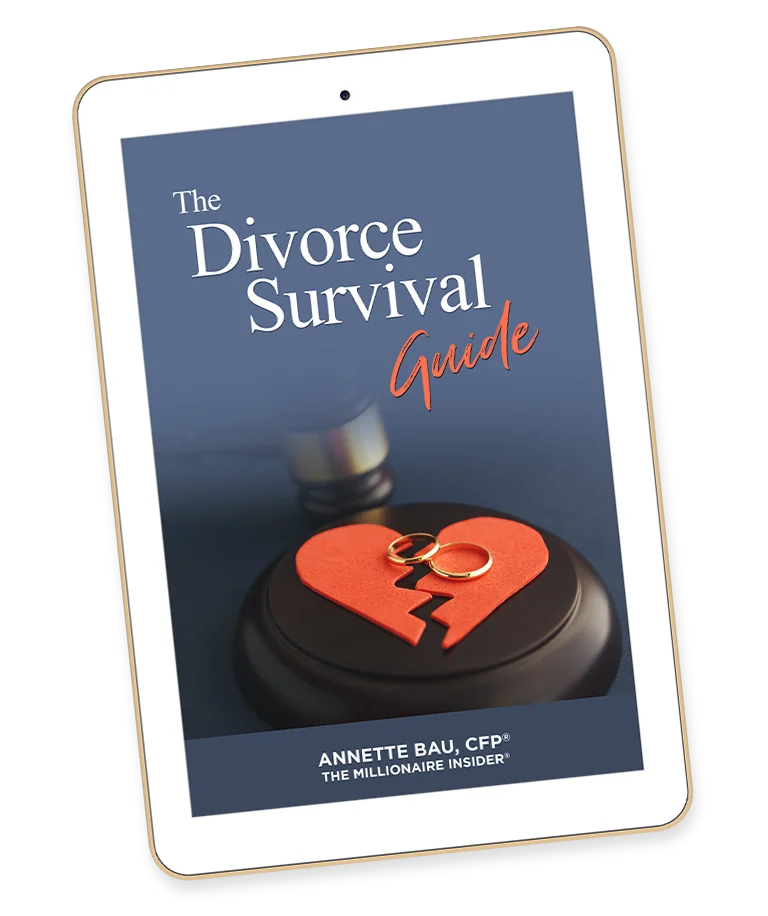 Many women also seek professional and financial help before, during, and after divorce. Financial advisors can help you create a wealth building plan, to ensure your future is financially secure, as well. Traditional therapy, divorce support groups, counseling services, and religious organizations are all resources that may be helpful to you. They can provide guidance and coping tools to address your emotions and help you process feelings in a way that empowers you and keeps you moving forward.
Attitude of Gratitude
During stressful times, it is easy to focus on everything that's going wrong instead of what is going right. Taking time each day to acknowledge what you're grateful for will help shift your focus to the many blessings already in your life. Focus breathing can also help to reduce stress and relax your nervous system.
How to rebuild your life after a divorce
Once you've taken time to grieve and process your emotions, start thinking about the next chapter in your life.
Take time to focus on yourself

Coming home to an empty house can be a big adjustment, especially if you have joint custody of your kids. The silence can be deafening. Suddenly, you may have more time on your hands than you've had in years. The good thing is that you get to choose how you spend this new "me" time.
Now is your chance to rebuild your relationship with yourself. Take time to discover who you are now and what you want for your future. Journaling can be an effective tool for doing this.
Asking questions can also provide insight. For example:
What are some things you've always wanted to do?
What are some hobbies and interests you didn't have time for before your divorce?
Have you always wanted to take an art class or dancing lesson, join a book club, or play pickleball?
Opening yourself up to new experiences can be a great way to meet new like-minded friends.
Focusing on your health and wellness can also re-energize you. Making time for yoga, hiking, walking, or other physical activity will also help you feel better about yourself. Engaging in activities you enjoy can shift your focus toward what you have control over in your life.
Acknowledge the impact of divorce on your kids
Both young and adult children need to feel listened to and know that their parents love them. Spend time checking in with them to see how they're feeling and allow them to ask you questions. You may not get to spend as much time with them now, so create fun new rituals that make memories. This can include playing board games once a week or letting them pick a fun activity for the weekend.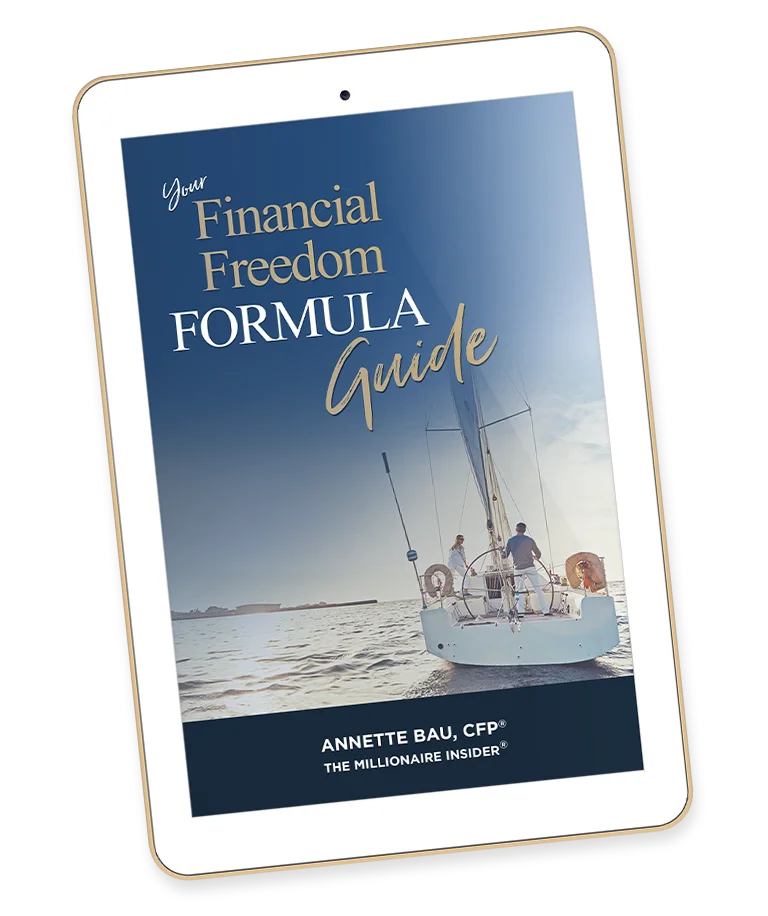 Seeing you move forward after divorce in a positive, healthy way might make the transition easier for them.
Focus on what you can control
Stressing out over things your ex does regarding co-parenting doesn't serve you because it is out of your control.
Your time is better spent focusing on what you can control, such as creating a peaceful environment in your home, getting enough sleep, eating a healthy diet, exercising regularly, and making time to have some fun!
Are women happier after divorce?
Kingston University surveyed 10,000 men and women over two decades and found that most women surveyed were happier and more satisfied with their lives after divorce.1
Being happy and fulfilled is ultimately a choice that only you can make. We cannot change what happens in our lives, but we can choose how we react. Start creating more happiness in your life today by consciously choosing how you react to whatever shows up.
Conclusion – Life After Divorce for Women
Most would agree that divorce can be challenging and hard. One of the biggest challenges is creating a meaningful life you enjoy after you are officially divorced. These tips and insights will help you navigate this process so you can thrive and create a meaningful life you love.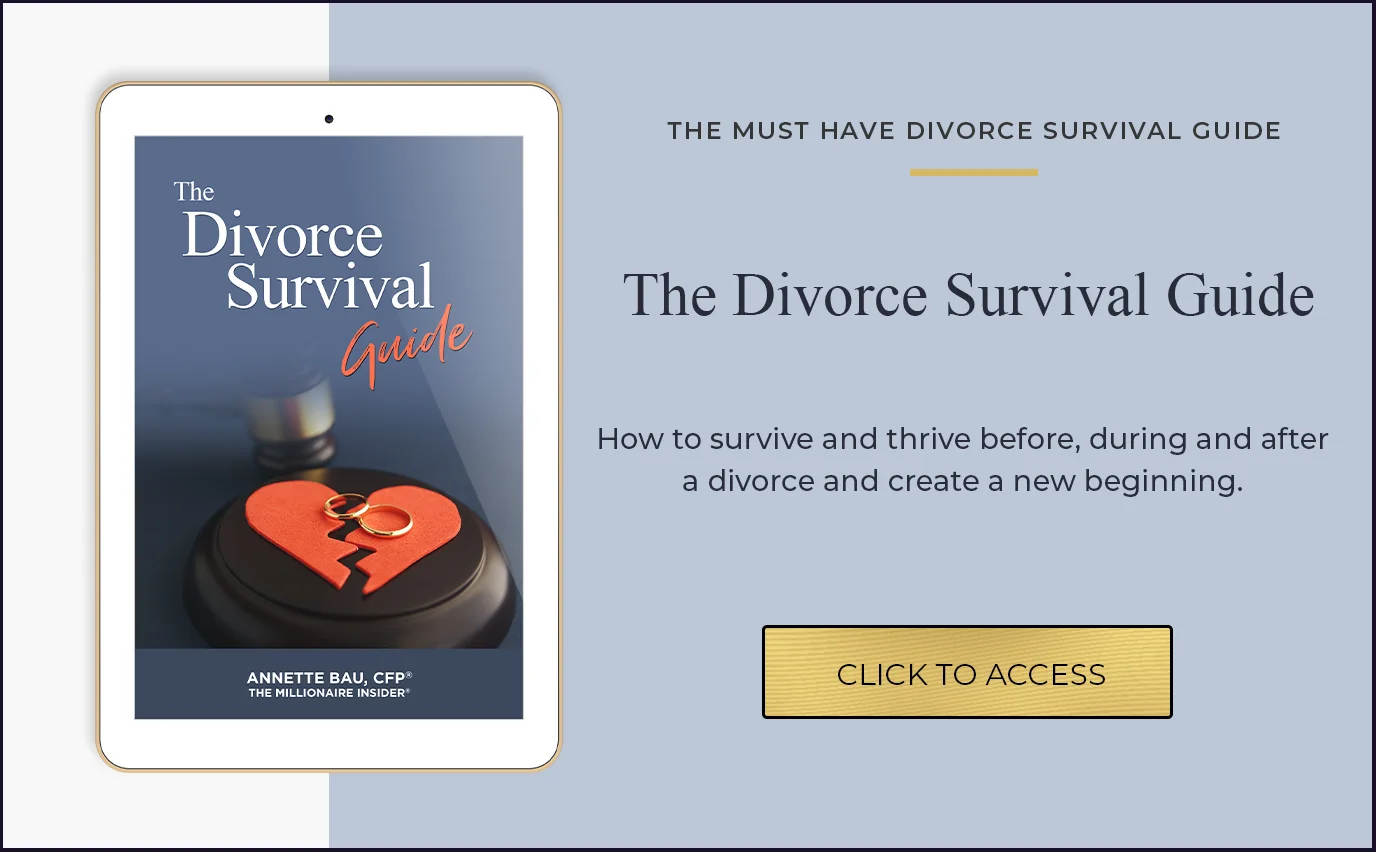 Articles quoted:
1 Kingston University Survey: 
https://www.kingston.ac.uk/news/article/1055/08-jul-2013-research-shows-divorce-spells-big-boost-to-womens-happiness/