Updated April 11, 2023
Financial freedom is the ability to live without worry or stress about money. Creating a financial freedom formula is an important first step to achieving your financial goals so you can live life on your terms.
You have enough money so you don't have to worry about it and can live stress-free.
Numerous studies share that the number one concern for women is running out of money and becoming a "bag lady." And yet, how many have a plan they follow as if their life depended on it?
It is important to have a plan, but it is not urgent until a lack of money forces them to act. Often, people do not take the time to devise a plan until it is too late.
So where do you begin?
The first step to creating a wealthy life you love begins with your unique financial freedom formula.
Here's a glance at this episode…
[03:40] Step 1 – The Financial Freedom Formula
[05:27] Focus and single-tasking
[09:00] Focused Breathing demonstration
[12:00] What to do to set a goal and make it stick
[14:10] The best strategies to elevate your Worth Barometer
[16:45] Training your brain
[19:10] The STEAR & SETAR
[24:50] Rich vs. Wealthy
Your Financial Freedom Formula
Hiring a financial advisor or money coach or enlisting a supportive friend can be beneficial. Create rewards for yourself when you complete predetermined tasks, such as getting a massage or playing golf.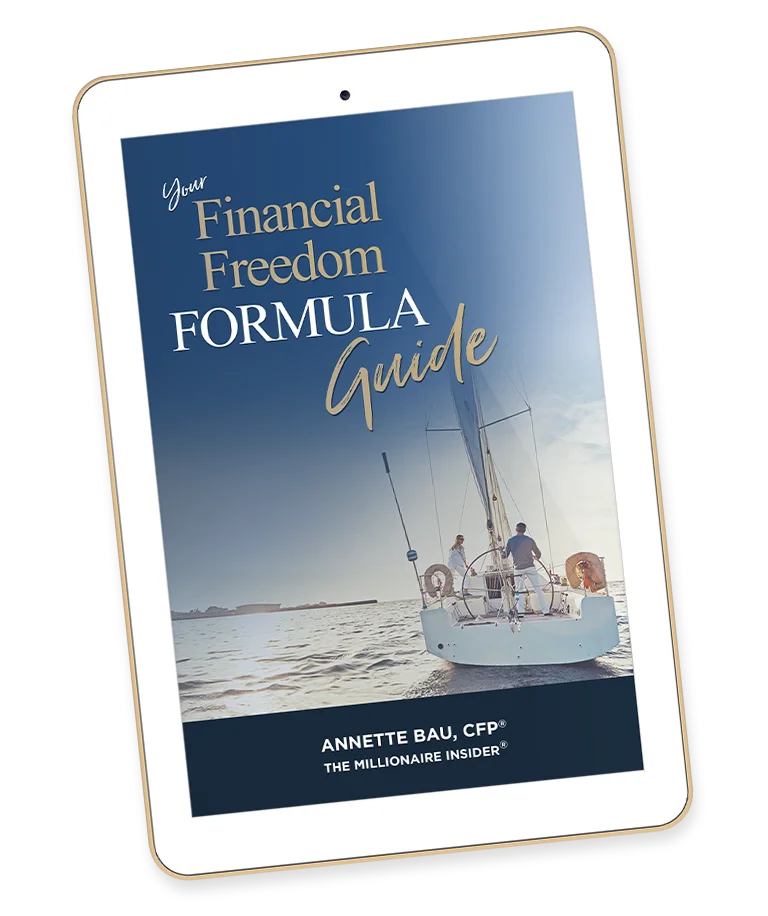 Also, create consequences for negative actions, like donating to your least favorite political organization.
The first discovery I made was that everything in life has a formula.
The best news is that you need to change your formula if you are not achieving your desired results.
There is a formula for:
Financial success and another for failure.
Earning $1,000,000 annually and another for earning $50,000 annually.
Becoming a millionaire and another for going bankrupt.
Becoming a happy, healthy millionaire and another miserable, ill millionaire.
In this episode, you will learn the exact formula to win with your money, including your wealth and net worth.
There are three components to your financial freedom formula.
1. The Foundation (Inner Game) Phase

Just as a foundation is critical for building a home, the same is true of your plan for financial freedom.
Your foundation is an essential step to your success; however, it is often overlooked because people don't realize just how crucial it is for creating a financially free life that they love! To create an amazing life, they need to be on solid footing.
A solid foundation includes confidence, vision, goal setting, discipline, and a healthy Worth Barometer.
Worth Barometer is a term I coined in my second book, The 7 Principles of Becoming a Fulfilled & Wealthy Millionaire, and is used to describe your belief system and self-esteem. Your Worth Barometer is critical because it dictates your Wealth Barometer, which measures your financial stability. It also dictates the quality of your life, including your level of happiness and fulfillment.
A solid foundation provides the framework for creating an amazing life that attracts opportunities. It is commonly described as "a life worth living."
2. The Strategy (Game Plan) Phase
Your ideal game plan for achieving financial freedom should include traditional and non-traditional strategies. Traditional strategies include a comprehensive financial plan. This phase involves several components:
Cash flow analysis, budgeting, saving, investing, insurance planning, money management, retirement, tax, and estate planning. A sample of activities includes creating and funding your emergency reserve, saving money, generating passive income, and knowing your financial freedom number.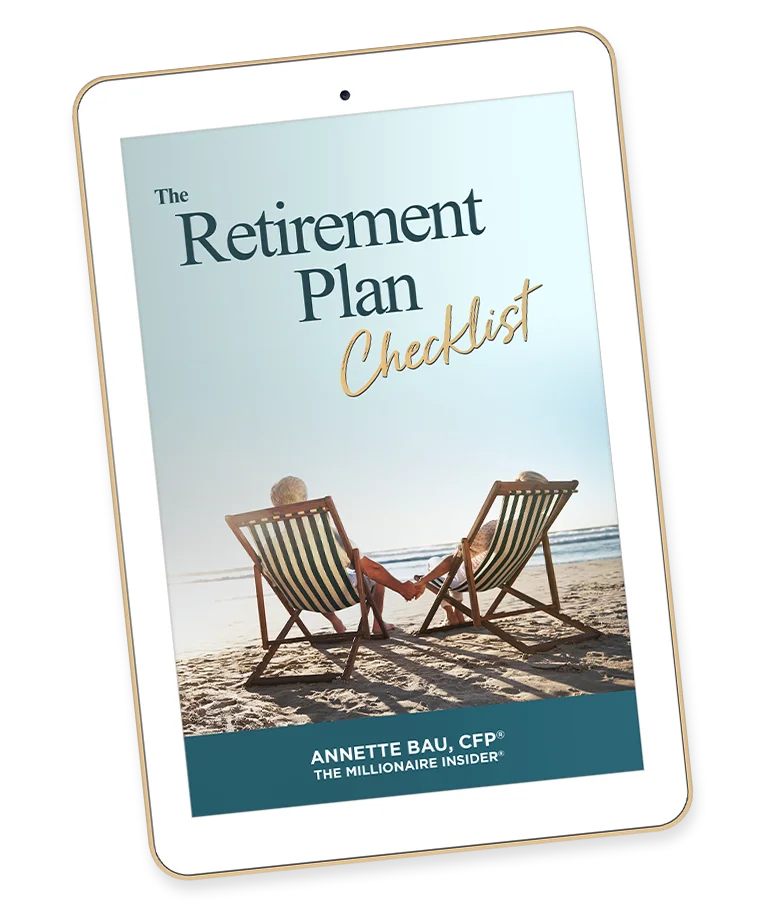 You should also create a non-traditional plan that includes alternative strategies to produce income. This is crucial if you don't have enough money to generate the cash flow you need during retirement.
Examples include a home-based business, an online business, affiliate marketing, joint venture partnerships, and network marketing, to name a few. Longevity risk is a real concern for many people. To protect against this risk, it is important to consider non-traditional strategies. Adding these strategies to your financial plan can help ensure you have enough money for the long run.
This stage entails researching different options to determine the most conducive option to your personality and talents.
3. The Execution (Outer Game) Phase
This is where the fun begins and where the results happen.
Once you create your plan, you are ready for the fun part – making it a reality.
The first step is to set your retirement goals.
You know how much money you need to be comfortable. You are prepared to take consistent steps to reach your goal. The key is knowing the specific steps required to produce the right results! By developing your Peak Performance Schedule, you can consistently implement the critical, high-value activities needed to achieve your goal.
Too often, people skip the first two components (foundation and strategy) and leap right into the third component (execution). While this default strategy can provide results, it is rarely ideal and often more expensive.
Tips for Execution

Your plan should include tracking your numbers. First, set an annual income goal and guesstimate revenue from various sources.
Determine a daily income goal you must reach to reach your objective. Ideally, you are tracking your income and profit daily to ensure that your high-value activities (HVAs) produce your required daily goal.
A critical element of your execution is completing your non-negotiable activities. These are activities you must identify (and complete) unless an emergency arises or you go on a pre-planned vacation. Examples include purchasing "wants" with cash (so you stick to your budget) or saving 10% of your income before you pay any bills.
Track Your Activity
Continue to review your daily actions and income-producing activities. While you may not hit your daily goal initially, your income should increase as you continue completing the necessary daily actions. If you don't see an income increase, review your strategy or hire an expert to determine which element in your business or financial plan needs tweaking.
The best advice I can provide is to begin where you are, treat it like any new undertaking, and remember that Rome wasn't built in a day– and neither is a solid financial plan. Every journey begins with that first step, so remain optimistic while creating your financial freedom roadmap!
Conclusion – Financial Freedom Formula in 3 Steps
Creating a financial freedom formula is a critical step to living a life you love on your terms.
Take the time to create a strong foundation, develop a successful strategy, and consistently execute your plan. This will increase your chances of success. It will also provide you with a roadmap to follow. It will also help you stay on course when you get distracted or discouraged and make the journey easier and even more fun.
Follow and Subscribe
If you love the content, we would really appreciate a five-star review. Until our next episode, take one action that will help you create a financially free life you love.
Click here to follow and leave a review.
Free Resource: Your Next Best Financial Step

Congratulations on taking another step to create a financially free life you love. Are you unsure about your financial future or that it's in order? Or are you ready to stop worrying about money or possibly the fear of becoming a bag lady and ending up broke in retirement?
If you are ready to know your financial house is in order so you have a secure financial future, please go to https://themillionaireinsider.com/nsf.
And that doesn't stand for non-sufficient funds.
It stands for Next Step Finance. It's the next best step of what you need to do so you can avoid an NSF notice in the future.
The number of women who were not broke or poor while working or married is staggering. Our mission for The Wealth Inside and Out® Podcast is to ensure you have critical information for you, your family, your friends, and anyone willing to listen to it and apply it to create a financially free life you love.
Click here to access your Next Step Financial Assessment:

Thank you so much for joining me for
Financial Freedom Formula in 3 Steps.
I'm Annette Bau (Bah oo).
All international copyrights are reserved.
Bye for now.