The American Psychological Association and the Mayo Clinic both suggest that mindfulness is essential for physical and mental health.
So, what is mindfulness?
Mindfulness definition
Wikipedia defines mindfulness as…
"The practice of purposely bringing one's attention to the present-moment experience without evaluation."
But for most of us who are so busy, how can we become more present so we can show up at our best? And as a result, better handle our money, career, and life?
One of the best strategies (which may surprise some of you) is through our breath.
Experts share that we take between 17,000 and 30,000 breaths, including while sleeping.

Most experts agree that the majority of our breaths are shallow and unconscious. It is just something our unconscious mind does, like keeping our heart going and digestion working.
So why is mindful breathing important? And more importantly, how can it impact and even improve your life?
We'll answer those questions and more as we look at the benefits of mindful breathing. We also have a live demonstration to show you how to incorporate it into your life.
What is mindful breathing?
Mindful breathing is the practice of focusing on the breath and observing its natural flow. Common names used to refer to the practice include meditation practice, focus breathing, conscious breathing, and breathing meditation. Regardless of the term, the practice is life-changing for most individuals who practice it regularly.
Conscious breathing brings your focus to each inhale and exhale and the physical sensations associated with the breath, such as temperature, movement, or tension in the body. You can also calm down your parasympathetic nervous system by practicing focused breathing. As a result, you become more aware and can cultivate a deeper sense of relaxation and well-being regardless of outside circumstances.
If you feel stressed or overwhelmed about money, access our free Money Mindset Guide here:


Benefits of Mindful Breathing
Practicing focus breathing techniques can help improve our physical, mental, and emotional health and enhance our overall quality of life.
In addition to a greater sense of mental and physical relaxation, there are several other benefits. For example, focus breathing helps you:
Reduce stress and anxiety
Improve Sleep
Reduce depression
Improve brain health
Lower negative emotions
Increase positive emotions, such as compassion and happiness
Improve your emotional response
Reduce pain
Improve cognitive function, including attention, focus, and memory
Tips for Your Mindful Breathing Practice
As in all forms of meditation, yoga, and breathing, it is unique to each person and recommended that you create a practice that works for you. You can test some of these practices and see which ones work best.
Sit in a comfortable position.
Some people prefer sitting in a chair, and others prefer lying down. If you choose to lie down, you may fall asleep. If you fall asleep, it probably means you need more sleep which is good information and also beneficial!
Close your eyes.
For most people, closing your eyes makes it easy to focus on the present moment. As a result, it is easier to notice your breath and to breathe deeply.
Mindful Breathing Practice
If you have not experienced conscious breathing, try this practice:
First, bring your attention to your breath. This entails taking a couple of deep breaths.
Breathe in through your nose to the count of eight (This is the ultimate goal. If this is difficult for you, start with a four count.).
Take a deep diaphragmatic breath from your abdomen and into your lungs as you breathe in. You will notice your chest rise and fall as you complete the breathing exercise.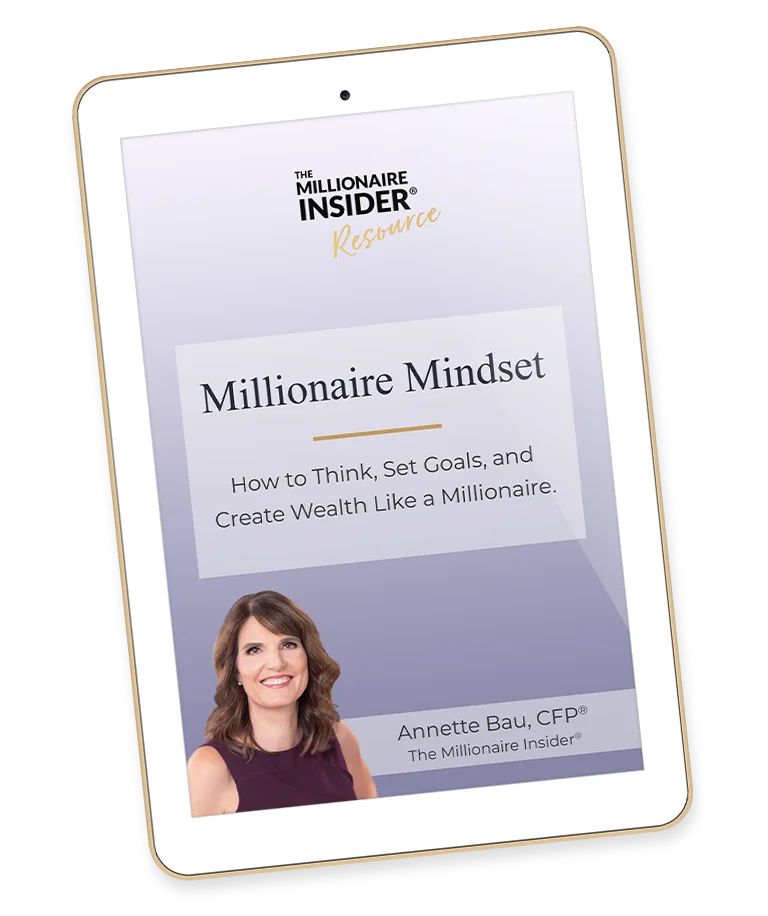 Then hold your breath to the exact count you breathed in, i.e., four or eight.
Finally, release your breath to double the count you breathed in and hold it. For example, if you breathed in at the count of eight, release your breath to the count of 16.
If you are new to this practice, commit to practicing this exercise for three minutes in the morning and evening. As you progress, consider increasing your mindful breathing exercises for an additional five or ten minutes.
Mindful breathing can be practiced independently or incorporated into other activities such as yoga, meditation, tai chi, and walking. No matter how you choose to practice it, mindful breathing can help you cultivate a more peaceful and balanced life.
In this Mindful Breathing (AKA Focus Breathing) training, you will learn to:
Improve your focus
Stay on task regardless of the outside circumstances
Get more done in less time
Most people want to focus better, stay on task, get more done, better manage their money, and enjoy life. Today you will learn how.
In this episode, you will learn the exact process to gain clarity and direction and get more done in less time.
Click the image to watch today's episode:
In this episode, you will also learn:
The process to direct your attention on command.
How to quiet your mind and get the critical tasks done.
The power of each inhale and exhale you take.
How to remove barriers that are holding you back from achieving your dream.
The breathing exercise that will change everything.
How to laser focus. As a result, you will get more done in less time.
Why focus breathing is so critical in your daily life.
You will also learn why diaphragmatic breathing is so important, including:
How to quickly get back on task regardless of the distraction.
What you must change to increase focus and get the essential tasks done (This is a game changer!).
The practice I have used daily for several years. This has allowed me to create more peace, flow, and abundance in my life.
How the regular practice of mindfulness can get you back on track when you get derailed.
The one practice that will get you in the driver's seat of your life.
How to incorporate mindfulness breathing exercises into your life.
Why quieting your mind and programming your mind are so critical to your success.
How to stop the negative emotions by changing our self-talk and other self-sabotaging behaviors.
Conclusion: Mindful Breathing
The practice of mindfulness is powerful and can have a dramatic impact on your physical and mental well-being. As a result, it can enhance your ability to concentrate and focus. It can also increase your energy levels, help you sleep better, improve your immune system functioning, and much more.
In addition to these psychological benefits, conscious breathing has also been linked to physical health benefits such as better cardiovascular health, improved digestion, and improved oxygen levels.
Furthermore, mindful breathing can help us gain a deeper understanding of ourselves, become more aware of our thoughts and emotions, and develop strategies for managing them in a healthier way. Mindful breathing can be an effective tool to improve overall mental and physical well-being.
If you need support mastering your mindset, download our free guide: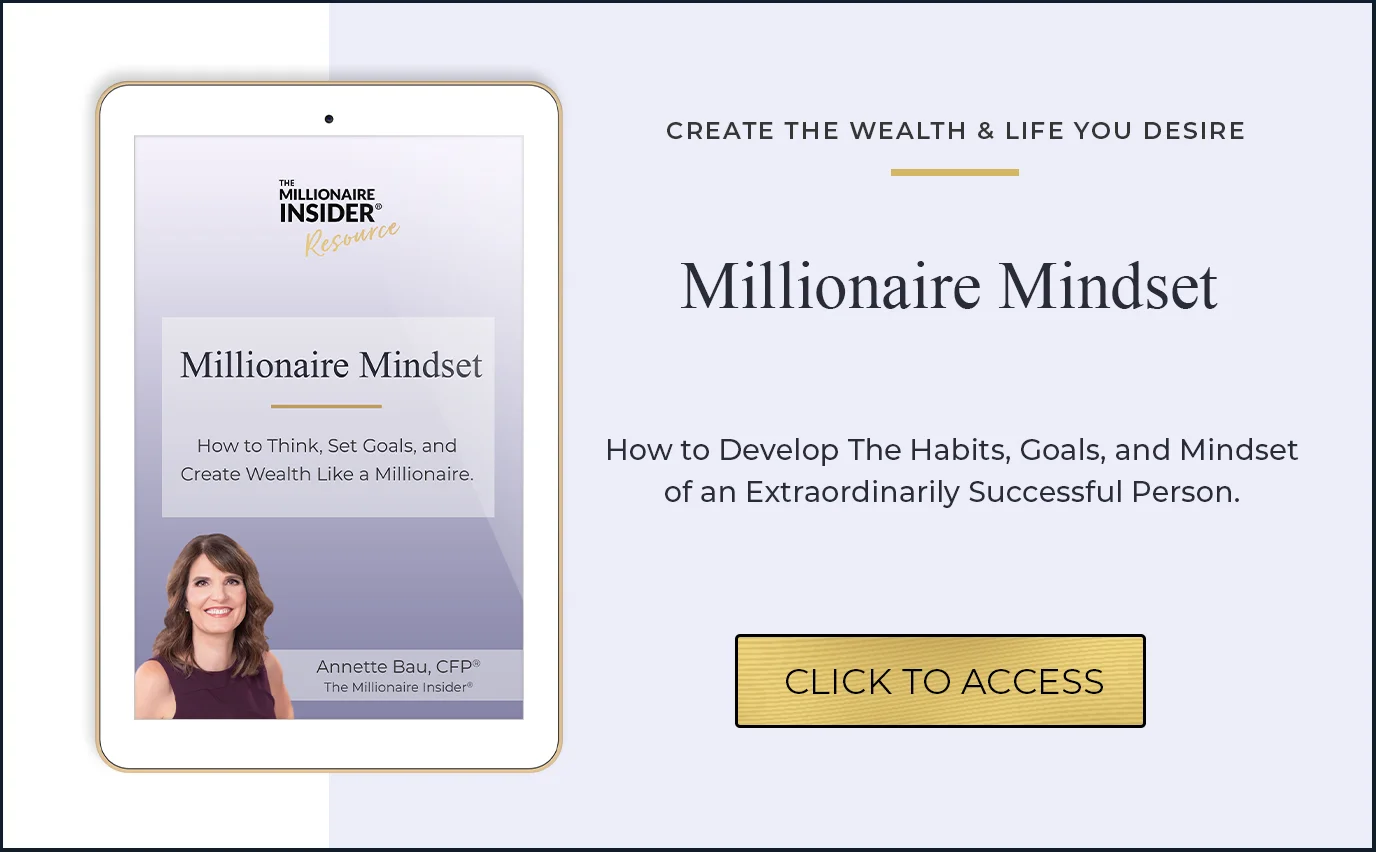 To your fulfilled and wealthy life,
Annette