Today, we're talking about free financial advice and really all financial advice.
The number of wealthy women who have shared that they continue to get unsolicited financial advice is mind-boggling. And interestingly, I'm not hearing the same complaint from men.
But over the years, I've learned a few things about unsolicited and solicited financial advice.
About 75% of people over the age of 65 living in poverty are women. Many were not broke or poor while working or married. Getting good advice from a qualified advisor is critical to securing a retirement and financial future you love.
Now, the situations I've seen are different.
One person shared, I'll listen to anyone, and I was like, how terrifying is that? We don't want to listen to everyone because everyone has their opinion, but not every opinion is valid, makes sense, or will help you on your journey.
Others shared that they don't want advice.
So, the issue is, often, we think that when we're paying for advice, it's good.
It is good if the person is qualified.
But as you'll see from some of the examples I give you, sometimes, they're not qualified when paying a person. And this can be as dangerous as getting free, unsolicited financial advice. Most people don't consider it because they think it's good advice if they're paying someone.
But it got me thinking about all kinds of advice and when it's good and not. And if you want insight so you don't make the mistakes many people have made, you'll love today's episode.
Free Financial Advice – When It's Good and When It's Not
Hi, my name is Annette Bau (bah oo), your Wealth Inside and Out®> Podcast host. I'm a Certified Financial Planner™ and founder of The Millionaire Insider®.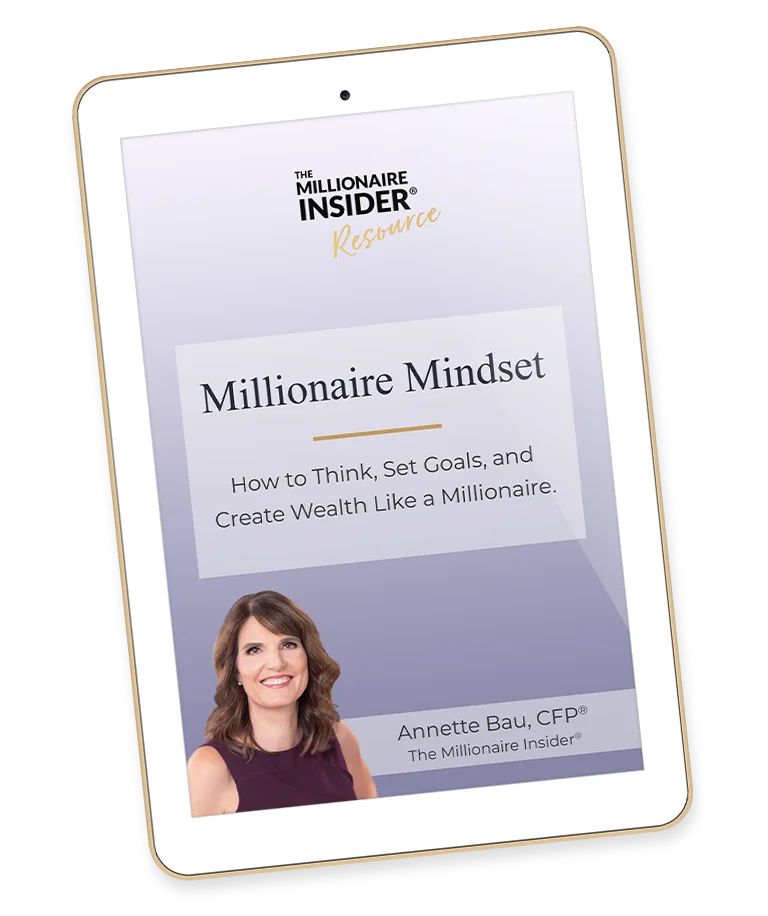 For over 30 years, I have been advising and researching the top 1% of millionaires.
I am passionately obsessed with money, mindset, and the intersection of self-worth and net worth and how the two connect and allow us to live fulfilled and wealthy lives on our terms.
From Humble Beginnings
Growing up in the Midwest, I had a dream and began investing $25 a month 35 years ago, and today, I have a multimillion-dollar net worth.
I teach the tried-and-true principles that only someone with over three decades of experience advising millionaires would know.
This podcast is different – it's about much more than money. We talk about mindset, success, money blocks, worth barometer, and all aspects of money and topics from practical manifestation, along with real-world how-to and everything in between, with the goal of making your journey easier and more fun.
Think of this as coffee, actually, matcha tea, learning real-world, common sense, money, and life advice from a BFF that you can start applying today. If you want to create a financially free life you love, my friend, you are in the right place.
This is the Wealth Inside and Out® Podcast.
So, let's dive into
Free Financial Advice
We're going to focus on three areas of advice:
Free Resources
Online Courses
Money Coaches and Financial Planners
Today's free resource – Financial Freedom Formula Guide
Download it at https://themillionaireinsider.com/ffg.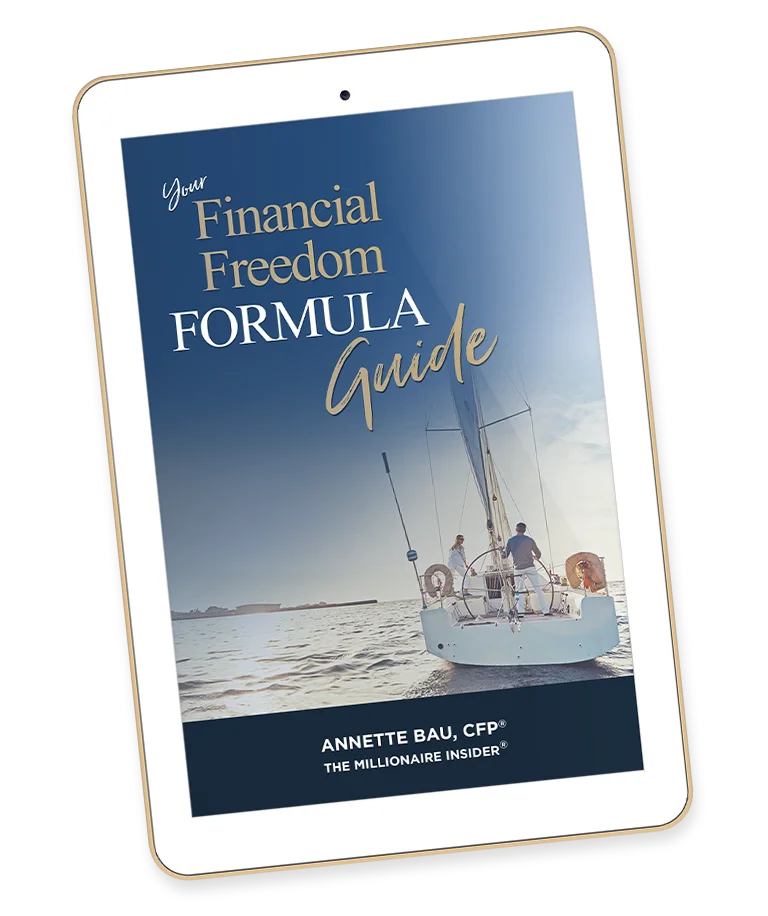 You're going to love this resource. It provides an overview of the actions you need to take to create a fulfilled and financially free life you love so you can enjoy your retirement and the rest of your life. We share wealth and mindset insights in this free resource that many people don't think of.
One of the most common concerns of women is becoming a bag lady. This guide is a great step to creating a plan so you can stop worrying about your money and start enjoying your life. So again, https://themillionaireinsider.com/ffg
Disclosure
All materials and intellectual property are copyrighted by millionaireseries.com. The information we provide is not intended to replace any advisor or specialist or provide you with investment, financial, tax, retirement, planning, or healthcare advice.
All participants agree to hold millionaireseries.com and its affiliates harmless or results achieved or not achieved.
So, let's dive in.
Free Financial Advice – When It's Good and When It's Not

It's likely that throughout your life, you're going to have a question about a financial product. Maybe it's Social Security, debt management, or even need a credit report. You may start searching online or asking people about whatever topic you need help with.
Sometimes, you may need free financial advice if you don't know what to do and do not have the money to hire a qualified advisor to help you with your finances.
This situation differs from people who have money and can afford to hire a qualified financial advisor. I want to be really clear on that.
You either can't afford it or don't know what to do, but you want to get your financial house in order. That's one lane. You've got money; you can afford someone. Find somebody who's qualified.
Getting free financial advice, especially when it's unsolicited, can be dangerous. I just want you to be clear on those two paths.
Free Resources
Let's start by reviewing some sources offering free pro bono services and financial counseling.
There are various options focused on providing advice to underserved communities and individuals.
One is the National Foundation for Credit Counseling (NFCC). They provide free and affordable credit counseling services in the US.
There's also the Financial Planning Association (FPA). It offers pro bono financial planning services and opportunities to talk with a CFP® for free.
Every year, many cities have a financial planning day where we volunteer our time. People come and ask CFP® practitioners questions about their financial situation.
It's interesting because some people who come are qualified, i.e., they need an advisor. Other ones, not so much.
But it's fascinating how many people with assets and questions come to these events. So that's something you can take advantage of.
There's the Consumer Financial Protection Bureau (CFPB). It's a government agency that offers educational resources and tools.
And then there's the Department of Housing and Urban Development (HUD).
It offers support regarding housing needs for Americans.
Some financial institutions, including banks and credit unions, provide free blogs and resources.
All those are good, free financial counseling options.
Online Resources
Now, there are also online resources that can provide financial literacy, but generally, they do not offer advice because they don't know about your situation. And that's okay.
Meaning going and learning what an IRA is, going and researching how much you can contribute to an IRA and things that are more factual based.
What is compound interest? What is an annuity?
All of those things can be good.
The Millionaire Insider blog is a perfect option for that. You can go to https://themillionaireinsider.com/blog and view our library of extensive resources.
Online Options
There are many resources, some of which are better than others.
It all depends on who is providing the information.
Are they qualified?
Do they know the ins and outs?
In our library, especially on technical topics, we work to have them peer-reviewed. I find that to be important.
And what I find fascinating now that we've done that for a couple of years is that we'll have them peer-reviewed, sometimes several times, by different financial advisors. These are advisors that I've certified, and they're very qualified.
And it's amazing how I'll pick up something, someone else will find something else, and so on.
So, having different eyes on it is nice because we all have different experiences. But you just want to ensure that any resource you have is qualified.
They know what they're doing.
Financial Forums and Communities
These resources include blogs, libraries, books, financial literacy, and planning workshops. Some of these forums are great and offer free courses and training. Others are terrifying.
I'll give you an example of one that, to me, is terrifying.
Individuals with no qualifications provide advice to other members. And I'll give you one terrifying example. This woman comes on the forum and says,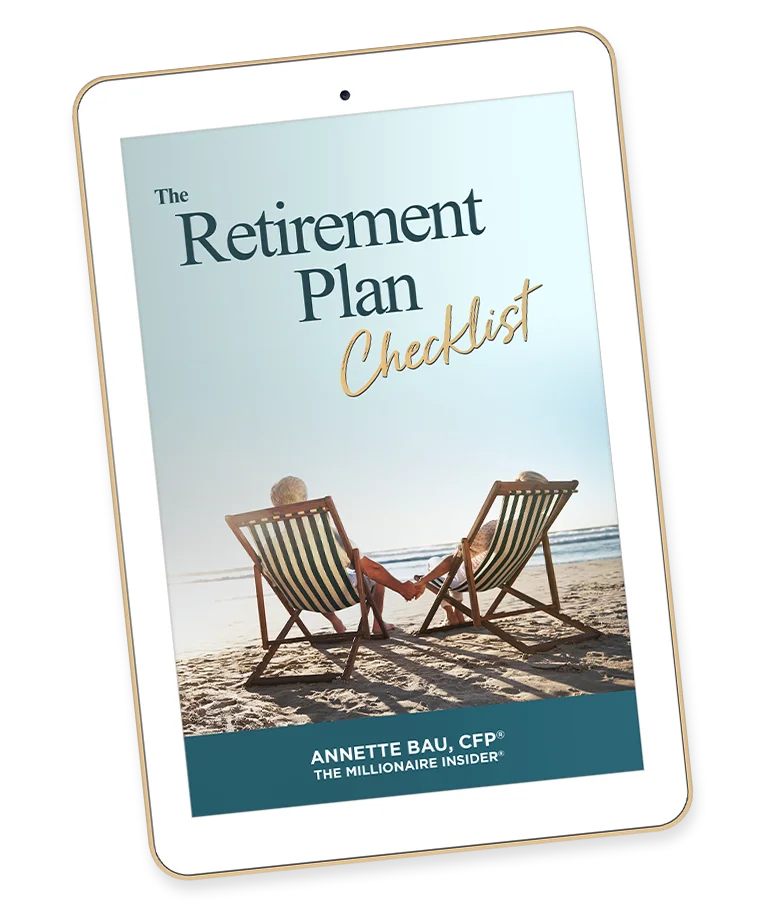 "I just inherited $500,000. What should I do with it?"
And the responses started flooding in, and it was bizarre how few people asked anything about her goals, cash flow, insurance or protection, taxes, or anything like that.
They had no idea what she needed for retirement or what she had already saved. And they were giving advice, such as where she should invest the money. That can be so dangerous, and it's not advised.
If you don't have money to hire a qualified financial advisor and are seeking information in a forum, do your homework and consider some of the nonprofit organizations and options I previously mentioned. You will be so glad you did.
We'll talk about financial advice in a minute, but I want to share one more insight.
Unsolicited Financial Advice
When I hear people who have money sharing that they're getting all this unsolicited advice from a financial planner, it rings a bell.
Successful financial planners don't have the time or need to give free financial advice. While there are a few exceptions for providing free financial advice when a person is not registered with the SEC or the state, generally, it violates the investment advisor code. So just be aware of that.
If you find someone giving unsolicited advice who is, quote-unquote, a financial advisor, I would run as fast as I could.
It's not a good idea. They're not going to because they have enough clients and they're making enough money.
As a result, they don't need to go out and start giving people financial advice. There are also online courses-for example, our Money Mindset Mastery. To learn more about Money Mindset Mastery, click here:



The focus in our community is threefold. It's for people who
1. Know that their affairs are handled.
2. Want to stop worrying whether they are doing the right thing.
3. Know they need support and can't afford a financial advisor.
The key is, wherever you get your support, make sure the person teaching the course is qualified. There are so many money mindset experts out there, and what's mind-boggling is how many of them are like, I don't know anything about wealth.
I'm not saying you can't teach someone insight on mindset, but if you're teaching someone on money mindset, you need to know about wealth.
And so again, you just got to be aware of it.
Money and Financial Coaches
These individuals are not registered with the SEC or FINRA. So just be aware.
If you need mindset, accountability, budgeting, help getting a raise, etc., then a money or financial coach could be perfect.
You should not get financial planning or investment advice from them; some are giving it out. And probably the biggest concern I have about it is that it could be illegal depending on their actions.
But the other issue is we've not really had a down market for 14 years, and most money coaches and financial advisors have never experienced a recession or a severe down market.
When investing, you must know that the stock market can and will go up and down. So, you've got to hire somebody with expertise and understanding to help you create a plan so you will be okay if the market declines.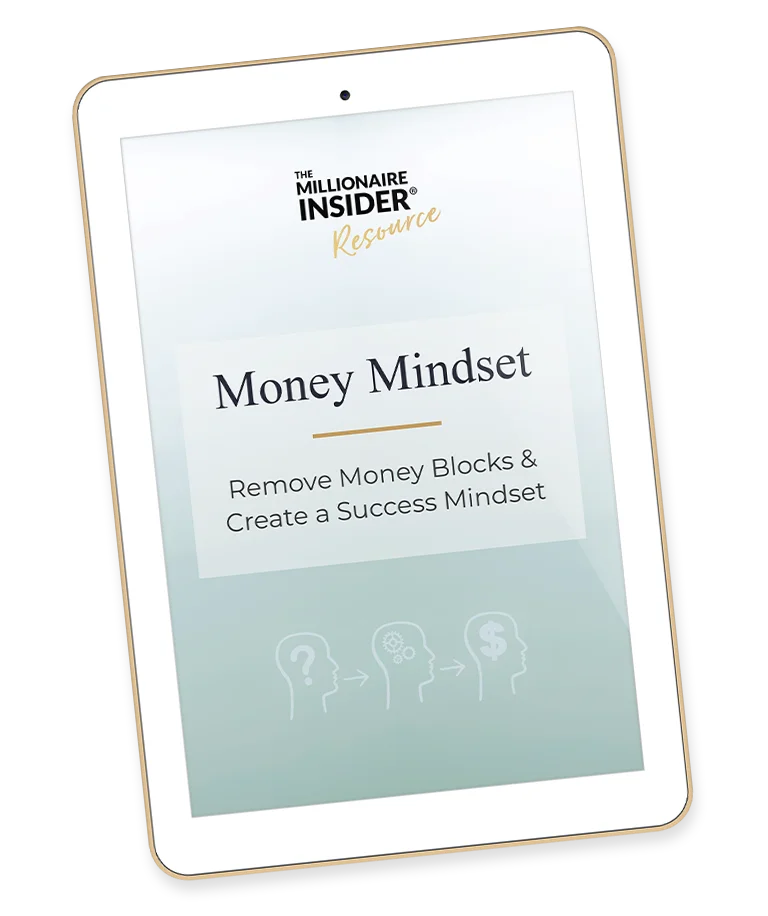 It will likely be a nightmare when the stock market drops. It is easy to give people financial advice when the market's going up, but when it drops, that's a problem, especially if you want to secure your retirement.
Financial Advisors
This is the ultimate goal if the person is registered, qualified, and has a fiduciary duty.
A fiduciary duty is the fact that they must put your interests first.
Qualified, in my terms, means that they have the experience to guide you in achieving your goal. To determine if this is the case, you've got to ask really good questions until you're comfortable with their level of knowledge.
Registered means they're registered as an investment advisor with either the SEC or their state, and you can ask them, "Are you registered?" They're either going to be a registered investment advisor, meaning their firm typically will be, or they are an investment advisor rep. You just need to ask them.
As we discussed, the other essential thing is hiring somebody qualified.
Most successful advisors are not going to be out giving unsolicited free advice. It's important to know that a qualified financial advisor must provide you with a copy of their ADV, which proves they are registered, before giving you financial advice. They're also required to have you sign an advisory agreement where you acknowledge receipt of their ADV.
If somebody's not doing that, they're probably not registered or could even violate the section code.
Just be aware of that.
Solicited Financial Advice

Most people think getting free advice from people just trying to sell something isn't good, which can be true. But many people make equally devastating financial mistakes when paying for advice.
Real-World Advice
One example was the widow who had about $85 million until she found out that her deceased husband and her CPA of, like, 20 years had been stealing money.
He stole over $80 million from her, and he only got eight years in prison. Just crazy.
Another couple discovered that their financial advisor, who was a CPA, an attorney, and a Russian national, had stolen over $7 million of their $10 million net worth. He left the country once he got indicted and was never found guilty.
It's just horrifying.
Delegate, but don't Abdicate
But in both cases, the financial advice was solicited and paid for, and the result was devastating.
In the first case, I interviewed a financial planner on the team investigating this and trying to find the money. The other one was the daughter, who was a professional.
But the scary part was that they hired somebody, abdicated the responsibility, and stopped paying attention. They just did what the advisor said.
A $7 Million Loss

In the second scenario, with the couple who lost $7 million.
They got a call from the Lakers coach asking, "Why are you selling your La Jolla beachfront property?" The victim responded, "We're not selling it." The coach replied, "Yeah, I'm buying it. I can't imagine anyone selling this property."
That's how they found out about it.
The advisor was getting his clients to transfer their real estate into a trust because he shared that creditor protection was the biggest risk to their assets. He was the trustee. And without even reading the trust, they were signing it. The result was devastating.
Now, on a side note, one of the things I want you to be aware of is that this may not impact you, but it may affect somebody you know.
Possibly you could help them to avoid a significant problem in their financial future.
How Rich People Hire Advisors
My research and experience show that rich people, these are people who have high incomes and high debt, are more likely to hire an advisor who tells them what they want to hear.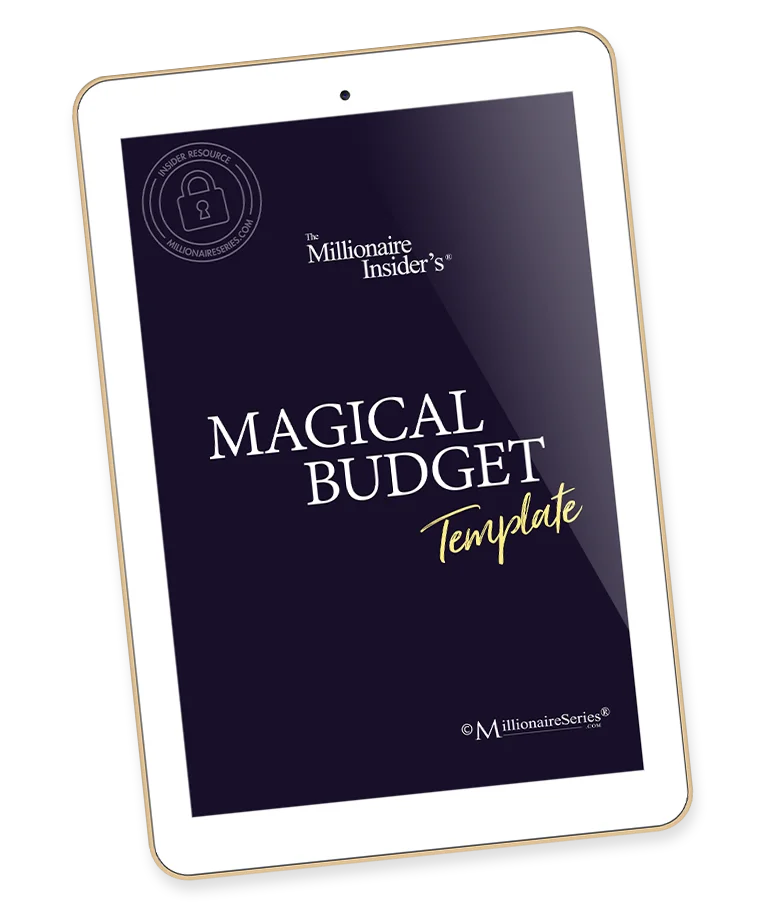 Advisors who disagree with their agenda are often fired.
They will continue searching for an advisor to allow and enable their behaviors.
Unfortunately, the result is a much higher probability that they will retire broke.
Because then you're doing things that allow you to keep overspending, not saving.
The belief that if you save for retirement, you can't enjoy your life now is entirely untrue.
It's a problem.
How to Get Good Advice From a Qualified Advisor
Let's look at the different insights.
Experience
I would encourage you to look at the experience of a personal financial advisor.
Who have they advised?
What type of clients do they advise? Wealthy or middle class?
How do they charge their fees?
Do they follow their advice or not? For example, do they save money and have experience creating portfolios that generate income?
Surprisingly enough, many financial advisors do not have a lot of wealth.
Many large producers, who are earning millions, are spending more money than they make. It is crazy.
I know because I've run a performance mastermind for advisors for almost 20 years. We'll get million-dollar producers who can't afford to pay for our program. They have to do the financing, which nearly doubles the cost, and their credit card will often decline.
They respond, "I got to give you a different one." It's frightening; they are out giving financial advice and have no money. That's horrifying.
Qualifications of the Advisor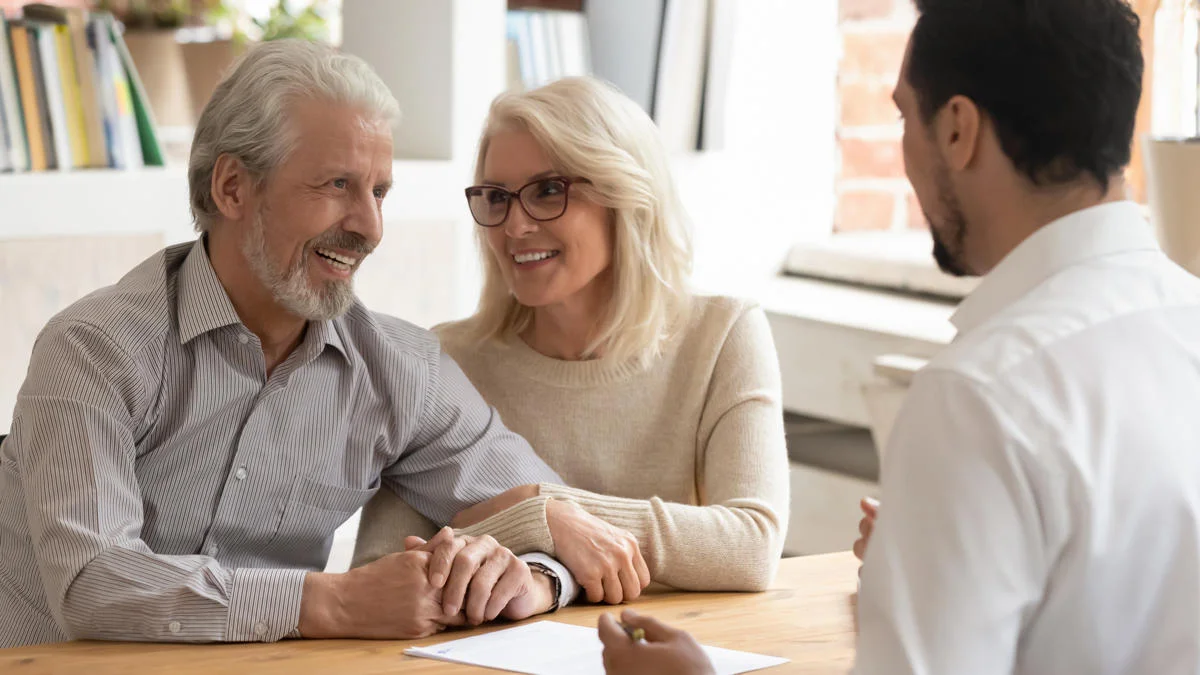 You also want to look at an advisor's qualifications from a business perspective, and I'm going to give you an example. During his career, my husband managed large projects for a major firm, and one of the largest projects was worth over $500 million. This was in the 80s so it would be a billion-dollar company today.
My husband shared how one company had a CFO who was young and inexperienced, and he had no formal training. The CFO didn't know how to forecast and was a yes-man to the CEO.
He did whatever he was told to do. Not surprisingly, the company didn't make it.
That's the same thing that happens with individuals. The difference with individuals is that they will be living in a one-bedroom, roach-infested apartment in a scary area and eating ramen noodles.
It's not ideal.
So find an advisor who helps you do what you need, not somebody who tells you what you want to hear.
Do they have a Fiduciary Duty?
Do they have to put your interests first?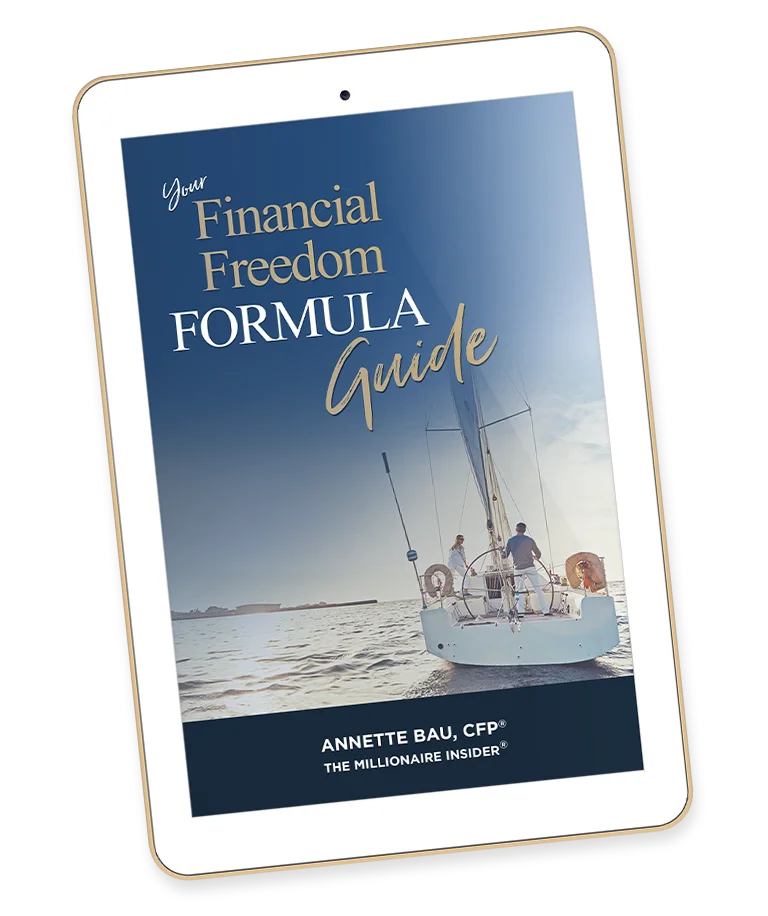 That is, in my opinion, one of the most critical aspects.
Even if they're earning commissions, that's okay if they have a fiduciary duty, meaning your interest comes first.
What are their certifications?
Are they a CFP, a certified financial planner, or an investment advisor? You want to find that out.
What's their education?
Now, I have a degree in finance, a BS in finance, and an emphasis in psychology. I got a degree in finance because my professor said, "No one will take you seriously unless you have a serious degree, either in finance or accounting." And I thought, accounting, I would jump off a building.
So, I went into finance. But I will say this much.
I feel that my emphasis in psychology has been as important, if not more so, than my degree in finance. Sure, you must know numbers; you have to understand markets.
But boy, understanding how people's minds work and what people need to do to get their results has been priceless.
So again, you have to figure out for yourself what will work. That's been my insight on my 35 years of doing this.
Recap Free Financial Advice – When It's Good and Not Good

1.  Determine if you need free financial advice because you can't afford to pay a qualified advisor. Now, is that really true, or are you just scared about spending money? Or you don't want to know?
2.  If you have money and can afford to hire a qualified financial advisor, do so.
You'll be so glad you did.
3.  Hire the right financial advisor
Take the time to interview prospective financial advisors to ensure they're what you need.
Review their experience and qualifications. Do they have a fiduciary duty? What are their certifications and their education? And then make sure their expertise works for you.
So, there you have it.
Follow and Subscribe
If you love the content, we would really appreciate a five-star review. Until our next episode, take one action that will help you create a financially free life you love.
Click here to follow and leave a review.
Free Resource: Your Next Best Financial Step

Congratulations on taking another step to create a financially free life you love. Are you unsure about your financial future or that it's in order? Or are you ready to stop worrying about money or possibly the fear of becoming a bag lady and ending up broke in retirement?
If you are ready to know your financial house is in order so you have a secure financial future, please go to https://themillionaireinsider.com/nsf.
And that doesn't stand for non-sufficient funds.
It stands for Next Step Finance. It's the next best step of what you need to do so you can avoid an NSF notice in the future.
The number of women who were not broke or poor while working or married is staggering. Our mission for The Wealth Inside and Out® Podcast is to ensure you have critical information for you, your family, your friends, and anyone willing to listen to it and apply it to create a financially free life you love.
Click here to access your Next Step Financial Assessment:

Thank you so much for joining me for
Free Financial Advice – When It's Good and Not.
I'm Annette Bau (Bah oo).
All international copyrights are reserved.
Bye for now.