One of the most critical wealth building insights is your ability to generate or earn more money.
The best time to create a Plan B is yesterday; the next best time is today.
Too often, when a person gets into a financial bind or they simply need more revenue to carry them over, they waste valuable energy analyzing, rehashing, and even beating themselves up for not doing something earlier.
As Carol (a woman in my workshop) shared, "If only I had listened to my financial advisor and stopped overspending, I wouldn't be worried that I am going to outlive my money. It is horrifying, and I worry about it all the time."
As I shared with Carol, if you need extra income or money, use your energy and focus on resolving the issue. Beating yourself up or rehashing what you should do or haven't done does nothing to solve the problem. And in my experience, you use valuable energy that could be better used in finding a solution.
Finding a Solution
The first step is to find a quiet spot where you can list all the ways you could earn money. Write down every idea you can think of, regardless of how silly it may seem.
Then, list other ideas that may not seem easy. Do not discount any legal ideas that will help you earn cash. As you review the 5 Ways to Earn Money, compare it to your list and see if there are ideas you can add to your list.
Generally speaking, income is generated from our job or investments. But there are other options that most people do not think about.
By focusing on earning more money and spending less, it makes saving, investing, and accumulating wealth easier. Because we need income to become financially free, today we will dive into options to help you make more money.
5 Ways to Earn Money
1. Ask for a raise.

If you are employed, find out what you need to do to get a raise. It may include additional training, education, or a combination of both.
One of our friends, Tony, went to his supervisor to find out what he needed to do to increase his responsibilities and income. His supervisor was surprised and explained that they didn't have an advancement or promotion track. Without missing a beat, our friend elected to pursue Option #2 below.
Ideally, find out the options for advancement when you start your job. If the company has no promotion tracks, consider looking for other companies that are more in line with your career goals.
Once you find out the requirements or recommendations to get a raise, begin working toward it. If you need additional education, start taking classes. Or, if you need additional training, find out the options for receiving it.
In addition, take the time to find out who will make the ultimate decision in your career advancement. If possible, meet with them and share your desire to support them and the company, as well as your goal to advance. It is important to learn about their goals and objectives so you can support them on your journey.
2. Find a new job.
First, Tony researched and found various employers in his specialty. He then did some "behind the scenes" research to confirm that each of these companies had opportunities for advancement. Within a few months, he was hired by a new employer. He is enjoying his job, receives regular bonuses (which his previous employer did not offer), and is on the path to his next advancement.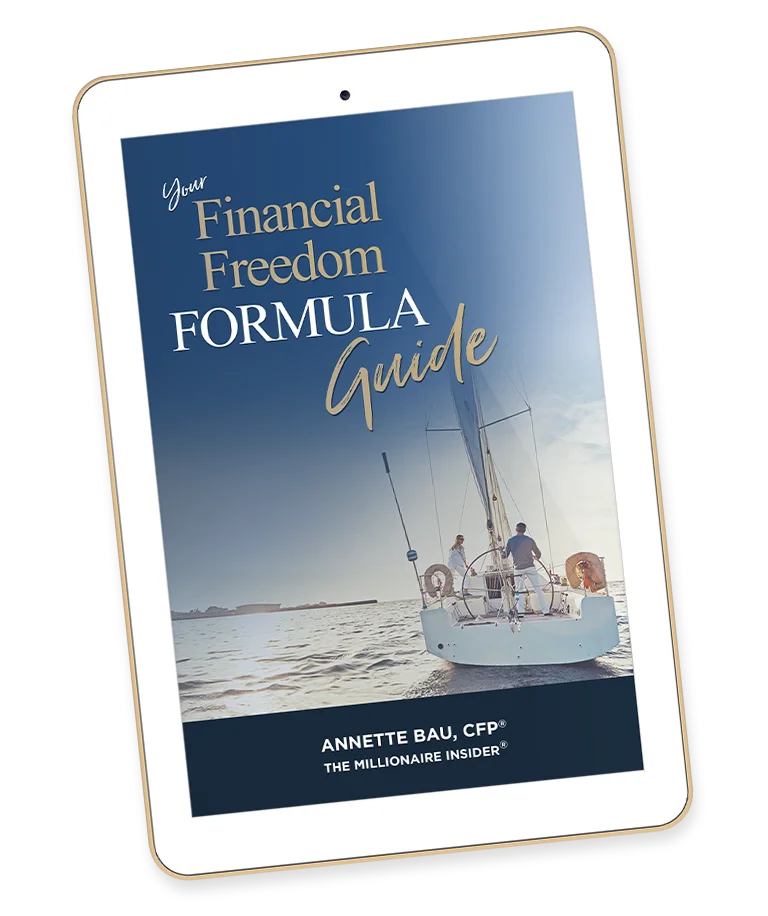 One of the best strategies to find a new job is through word of mouth. This strategy often allows you to get the inside scoop before you even apply for the job.
If you have space in your life (including time and money), do the research before you take the first job that comes your way. Consider taking a career assessment to determine the best options based on your goals and personality. You will spend a significant amount of your life working, so why not take the time to find a career path that is fulfilling and brings you joy? Then work will feel more like play than an obligation you dread.
If you are comfortable with your current job but you need more income, consider option #3.
3. Get a second job or a side hustle.
One of the most logical options to earn more money is to get a second job. There are two main avenues; the first is a traditional job with an employer. While this may provide more security, it generally doesn't provide as much upside for residual or passive income (earning revenue without putting in more time). For that reason, it may not be the best option.
If you enjoy working from home, consider an online business, such as a virtual assistant, affiliate marketing, network marketing, online surveys, or direct sales.
The advantage of a home-based business is that you can build equity and ultimately sell the business or use it to create a residual stream of income. If you already have stable income, a home-based business may be the perfect mix. While I became financially free through more traditional means, creating MillionaireSeries.com has been a great decision as it provides another stream of residual income to my portfolio.
Questions to Consider

Regardless of which option you choose, you need to consider your situation. These questions are a great place to begin:
Do you need to make money fast, or do you have extra cash that can subsidize your new venture?
How much free time do you have?
What are you doing when you experience the most joy in your life?
Do you have an internet connection that is reliable? Making money online requires a solid internet connection.
Which is more in line with your personality, traveling to new places or staying in the same location?
Would you enjoy getting paid for taking online surveys?
If you need support with your money or mindset, start here:


Is your goal to find an easy way to make extra money, or are you ready to make a major career shift?
Do you have a specialty or expertise you can capitalize on, such as graphic design, photography, editing, copywriting, etc.?
What insight can you share that will help others? Could you start a podcast or blog and then earn money by sharing affiliate links that support your audience? Or sell a "how to" resource? Do not discount this option. One women who taught how to knit sweaters with their pets animal hair was earning over $500,000 per yea. Another taught parents how to get kids to behave (Who wouldn't pay for that course?)! The things people will pay for are endless, so take a minute and think of your areas of expertise.
Have you ever considered delivering food or giving people rides? One of the advantages of these options is that they are flexible and you can earn tips. If you have an outgoing personality, both options can be a great opportunity to make more money.
While there isn't a one right way, one of the first steps in Money Mindset Makeover is taking the time to get clear on where you are and what you want to achieve. This will save you valuable resources of time and money. And it will also help you to create a fulfilled and wealthy life you love.
4. Increase your investment portfolio income.

While I encourage you to save money and do what you can to avoid undue expenses, I recommend a professional when it comes to the management of your investment portfolio.
Ideally, the financial advisor you hire will be a fiduciary, meaning they are required to put your interest first. The best first step with your advisor is to create a financial plan so you can confirm that you are not missing key elements that could wreak havoc on your ultimate goals.
Once you have reviewed your spending plan, insurance (including property and casualty, disability, life, long-term care, liability, etc.), tax, retirement, and estate plan, and any other aspects unique to your situation, you are ready to create your investment strategy.
Along with your advisor, you should be able to determine how you can reposition your portfolio to generate more dividend and interest income or even sell some assets so you can increase your annual income.
It is important that the professionals you hire understand how your big picture so they do not miss out on planning opportunities.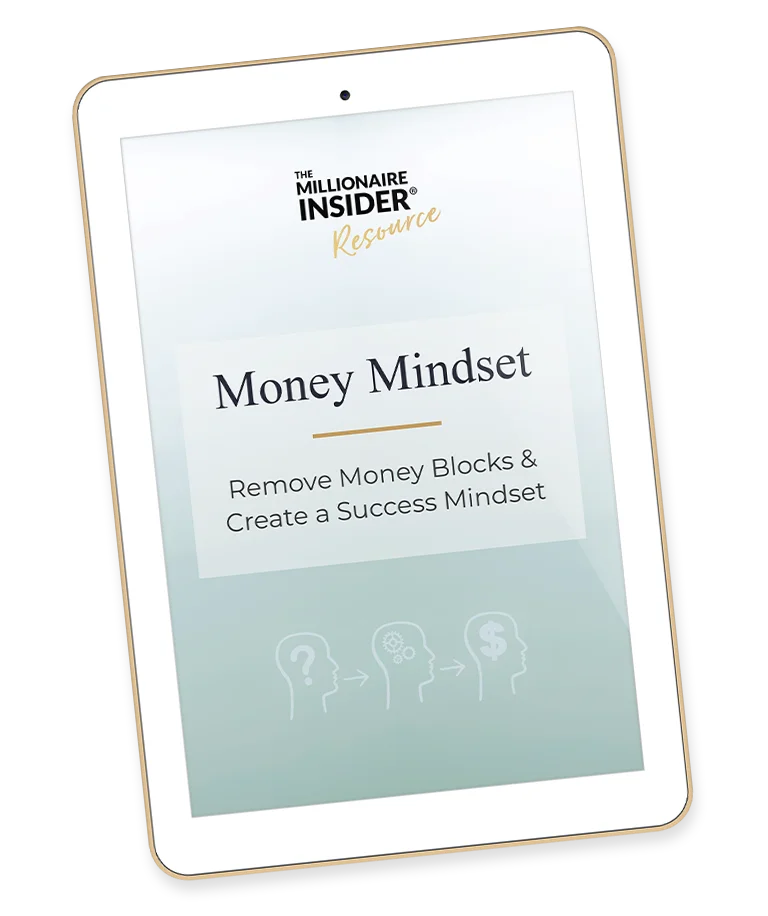 5. Start thinking of different ways to make money.
With the internet, there are unlimited opportunities to make money. For example, you can sell unused or partially used gift cards on sites such as CardCash or GiftCash. These websites claim that they pay you up to 92% of the card's value.
If you were a teacher or have knowledge on a specific topic, you could consider becoming an online tutor.
Or, if you have an extra room, why not generate money through a short term or long-term rental? While your safety should be your first concern, this can be an effective way to make money.
If you have extra clothes you don't need or want, why not sell them on consignment or on the internet to make money?
Are you an animal lover? What about dog walking? Or, if you are open to sleeping at the dog owner's home, you can earn even more money as a dog sitter. Dog sitters earn between $45-$75 per night for watching animals.
As the saying goes,
"One person's junk is another person's treasure."

Our neighborhood has a quarterly trash pickup for items that will not fit in our garbage cans. I also live in an affluent neighborhood where there are more high-end cars than trucks so most people do not have a way to take their items to Goodwill or a local charity.
It is fascinating to see the number of items people are giving away that are valuable. Examples include high-end vacuums, dressers, beds and frames, headboards, lamps, fans, doors, vases, fire pits, fireplaces, exercise equipment, bicycles, and outdoor play sets. Many are in great condition and neighbors share that they are remodeling, or their child outgrew the toy or bike.
People come into our community and load up their trucks with these items. Then they either repair and sell or use them.
Additional Creative Ideas
One year at a holiday party, I met a woman who was in her late 40's. They moved to Arizona for her husband to pursue his lifelong dream of joining the PGA tour. They had three children. She was working at Starbucks a couple days per week so she could get medical insurance for her entire family.
Some of our friends retired and moved to a condo in downtown Phoenix. They love sports but didn't want to spend thousands of dollars for tickets. They started volunteering at sports events and were able to watch the game without the major expense of buying tickets.
Others volunteer for plays, musicals, and concerts.
Out of the Box Handwriting Exercise
A great "out of the box" way to discover new opportunities is a handwriting exercise I explain in "The 7 Principles of Becoming a Fulfilled and Wealthy Millionaire: Release Mental Blocks and Core Beliefs."
While it is an entire process, part of the exercise consists of hand writing to get answers to questions.
With your dominant hand, write out any questions that come to mind. For example, "How do I love spending my time?", "If money were not an issue, what would I do?", "What career would bring me the most joy and fulfillment?"
Then answer the question with your non-dominant hand. Commit to answering the question each day in an uninterrupted location for ten to 20 minutes. Continue writing each day until you get the answer or another question surfaces. Initially, the answers will be very logical, but as you continue amazing insight will surface that will give you clues to your next best step.
Now review your list of ideas and compare it to the ideas shared in this article. Are there other options that can work for you and your situation that you didn't previously consider?
As you create your final list, remember that this doesn't have to be your forever job! If you are in a bind or need help getting back on track, choose an option that you can make you money fast with the plan to work on a long-term solution that brings you joy once you are on your feet.
In the process, you will likely learn more about yourself and your passions while coming up with creative ideas you may have never considered. You will likely also become more conscious with your money and how you spend it, adding another win to the exercise!
Conclusion: Ways to Earn Money
There are many ways to earn money. The first step is to determine what is the best option for you, based on your situation, resources, and personality.
Do everything you can to schedule quiet time into your calendar so you can get really clear on the opportunities that will work best for you.
If you want or need more passive or residual income, download our free guide here.