Today we're talking about How to Stop Overspending. Before we dive in, I want you to think about other addictions, like overdrinking, overeating, even a sex addiction, or an addiction to drugs.
Interestingly, if you think about all of those addictions, unlike overspending, when done in excess, society (our tribe) looks down upon it.
And because of that, making money excessively or spending money excessively is rewarded, and it's encouraged by society. I mean, just think about social media. If you want to be seen or heard, you better have the nicest car, the nicest house, the nicest jewelry.
And that's why it can be a little more challenging. I think you need to pay a little more attention if your issue is overspending.
So stay tuned. You're going to love today's episode.
If you've ever overindulged in any area of your life or want to learn how to rein it in if you have an issue, this episode is for you.
Transcript: Wealth Inside and Out® Podcast – Overspending: Why We Do It and How to Stop
Hi, my name is Annette Bau (bah oo), your host of the Wealth Inside and Out® Podcast. I'm a Certified Financial Planner™ and founder of The Millionaire Insider®.
For over 30 years, I have been advising and researching the top 1% of millionaires.
I am passionately obsessed with money, mindset, and the intersection of self-worth and net worth and how the two connect and allow us to live fulfilled and wealthy lives on our terms.
From Humble Beginnings…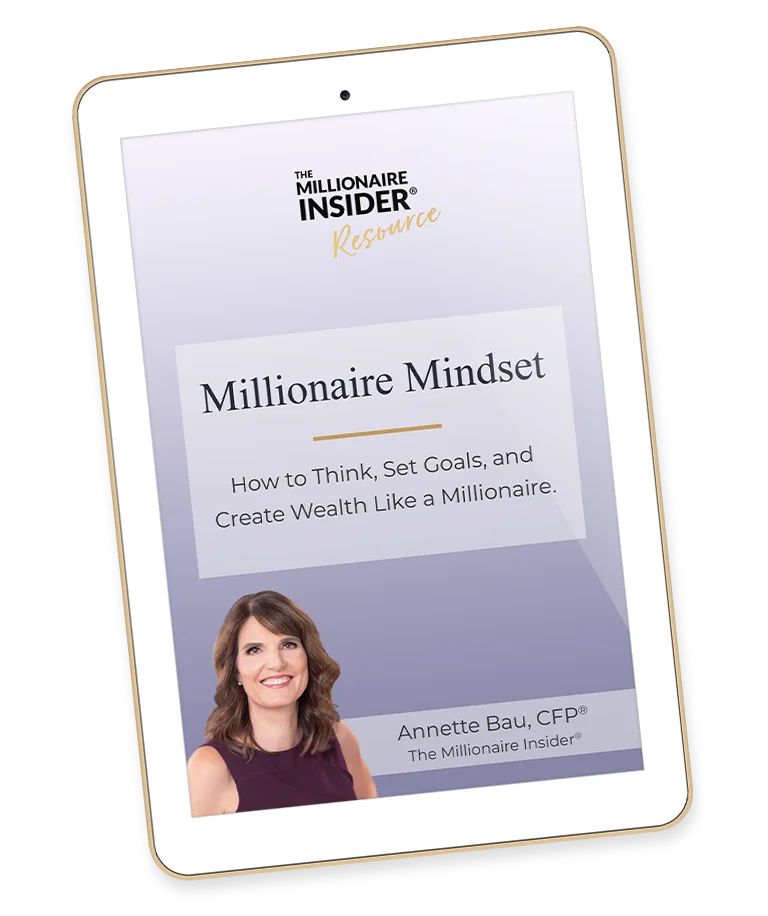 Growing up in the Midwest, I had a dream. I began investing $25 a month 35 years ago, and today, I have a multimillion-dollar net worth.
I teach the tried-and-true principles that only someone with over three decades of experience advising millionaires would know. This podcast is different – it's about much more than money. We talk about mindset, success, money blocks, worth barometer, and all aspects of money and topics from practical manifestation, along with real-world how-to and everything in between, with the goal of making your journey easier and more fun.
Think of this as coffee, actually, matcha tea, learning real-world, common sense, money, and life advice from a BFF that you can start applying today. If you want to create a financially free life you love, my friend, you are in the right place.
This is the Wealth Inside and Out® Podcast.
So, let's dive into
Overspending – Why We Do It and How to Avoid It
Today, you're going to learn:
Why people overspend and make impulse buys
What is lifestyle creep
The process of consciously creating a budget and spending money
How to create healthy spending habits
The process to stop overspending and get on track to achieve your financial goals
Free Retirement Plan Checklist 
Our free resource is our retirement plan checklist. You can go to https://themillionaireinsider.com/rpc. You're going to love this free resource. It provides you an overview of the actions you need to take so you can stop worrying about running out of money in retirement and instead create a financially free future and retirement that you love.
We share the step-by-step checklist that we have discovered over 35 years of working with people during retirement. Again, you can go to https://themillionaireinsider.com/rpc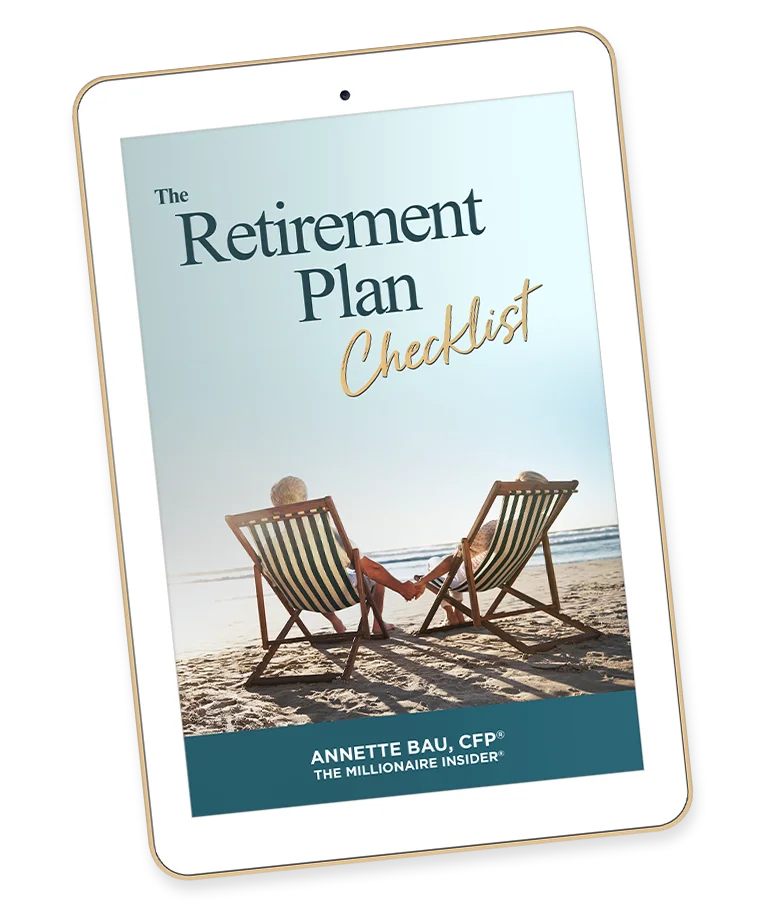 One of the most common concerns I know about women is that they have a fear of becoming a bag lady and ending up broke in retirement, not having enough money.
This guide is going to help you to start creating a plan so that you can stop worrying and start enjoying your life now as well as in the future when you retire. Or if you are retired, and want to stay retired and enjoy it. Again, you can go to https://themillionaireinsider.com/rpc
Disclosure
All materials and intellectual property are copywritten by millionairseries.com.
The information we provide is not intended to replace any advisor or specialist or to provide you with any investment, financial, tax, retirement, or any planning or healthcare advice. All participants agree to hold millionaireseries.com and its affiliates harmless for results achieved or not achieved.
Overspending and Overindulgence
I want to give you a little bit of a simplistic overview.
Let's think of our brain for 1 minute. We all have this primal brain. It's also known as a toddler or child brain. And, it's 2 million years old, and there to protect us if we're going to get eaten by a lion.
It's there to conserve calories. Our toddler brain is emotional, and it wants what it wants. It reacts.
This is also referred to as the "fight or flight." Just think of a toddler in a store when they're told, like, they can't get a piece of candy and then think of it when they're like they haven't had their nap. That's an example of the toddler or primal brain.
But it's the primal (toddler) brain that supports us in also making impulse buys and overspending. So, we must understand it. We also have a newer brain, which is our prefrontal cortex. This is our rational brain.
Money and Our Brain
The prefrontal cortex supports activities, such as:
Monitoring our account balances even if we don't feel like it
Setting up a savings account and an emergency fund in case we have unexpected expenses
Reducing or avoiding credit card debt
Avoiding paying high interest rates
Balancing our checking account and credit cards
Paying "want expenses" with either cash or our debit card, especially if you have a history of overspending when you use your credit card.
History of the prefrontal cortex
All right, so studies show that the prefrontal cortex is fully developed at age 25.
Now, in my 35 years of advising wealthy clients and 40 years of researching them, I can assure you that's not always the case.
If you do research, you're going to find factors that can contribute to a person's prefrontal cortex not being fully developed, and that includes drugs, stress, certain hormones such as estrogen, progesterone, and testosterone, as well as sensory and motor stimulation. So different factors can impact it.
Trauma and brain experts agree that some people's prefrontal cortex is not developed, and it could be because of early childhood trauma or a brain injury. And you can just see behaviors that show it. I mean, it's frightening.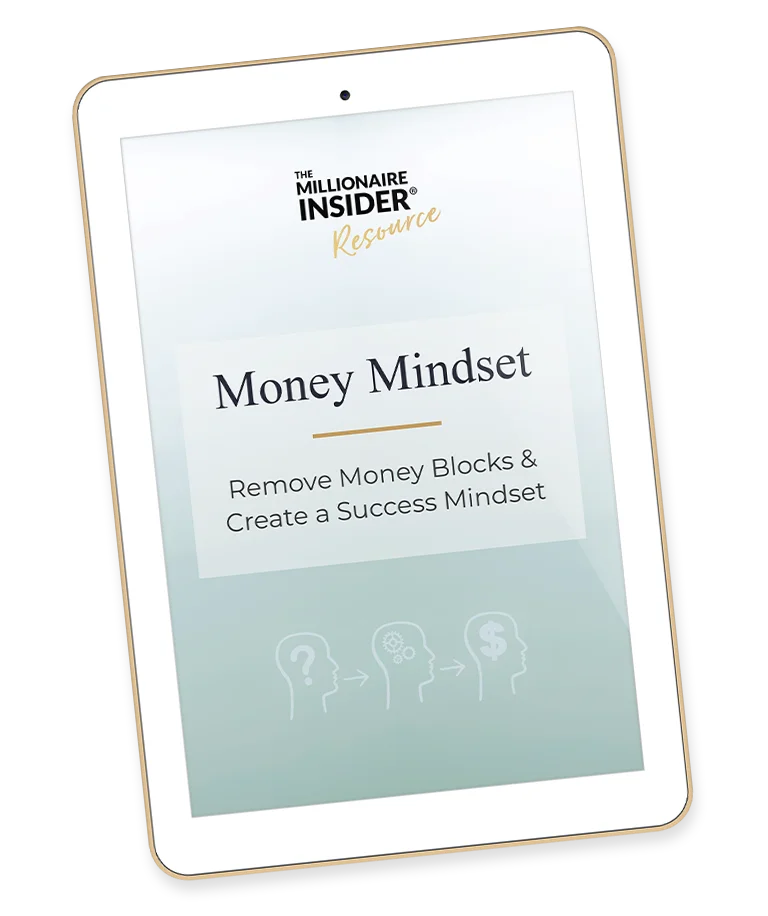 Right now, you can see many of them but just think of road rage. Somebody gets mad, and they're on the road, and the next thing you know, they're following that person over to their house and shooting them. I mean, it's just crazy. But that is an out-of-control limbic brain.
The person's prefrontal cortex is probably not developed. Even if it is partially developed, their limbic brain is so much more in charge of what they do that they don't know how to push the pause button, and it causes problems.
Hire a Therapist If You Need One
Now, if you've experienced severe trauma or other factors, you may need help from a qualified licensed therapist, which I am not.
But our conversation today is for those who are capable and interested in changing the habits of overspending and even overindulgence. Meaning, I want you in the driver's seat. So, when you're spending money on something, eating, or having a drink, you're doing it from a place of control as compared to an out-of-control place.
For most people, stopping the habit of overspending is possible, and it simply requires that you develop new neural pathways, which are known as habits. So it's not that big of a deal. I just want you to know that going into our talk today.
What is Overspending?
Now that you have an understanding of the 10,000-foot view of the brain and overindulgent behavior, let's review what is overspending.
It refers to the act of spending more money than you have available or that you've budgeted for. Over time, it can have negative financial consequences such as accumulation of debt, paying interest on borrowed money, and failing to meet financial goals or obligations. It often leads to strained relationships, even divorce. And can eventually lead to a broke retirement.
And this isn't an issue that just affects poor people. Many wealthy people, especially rich people, have this problem. You'll see a person that has had an eating problem or a drinking problem, and now their issue is money.
They start making a lot of money, and they're spending it because, see, they're getting that dopamine hit. First, they were getting it from alcohol. Then they get it from food.
Now they're getting a dopamine hit from maybe sex and later they're getting it from money. Doesn't matter. It's a similar cycle that occurs with all of those.
How do you stop overspending?
Well, the first thing is it requires discipline, awareness, and a commitment to managing your finances responsibly.
12 Steps to Stop Overspending
Create a Budget or Spending Plan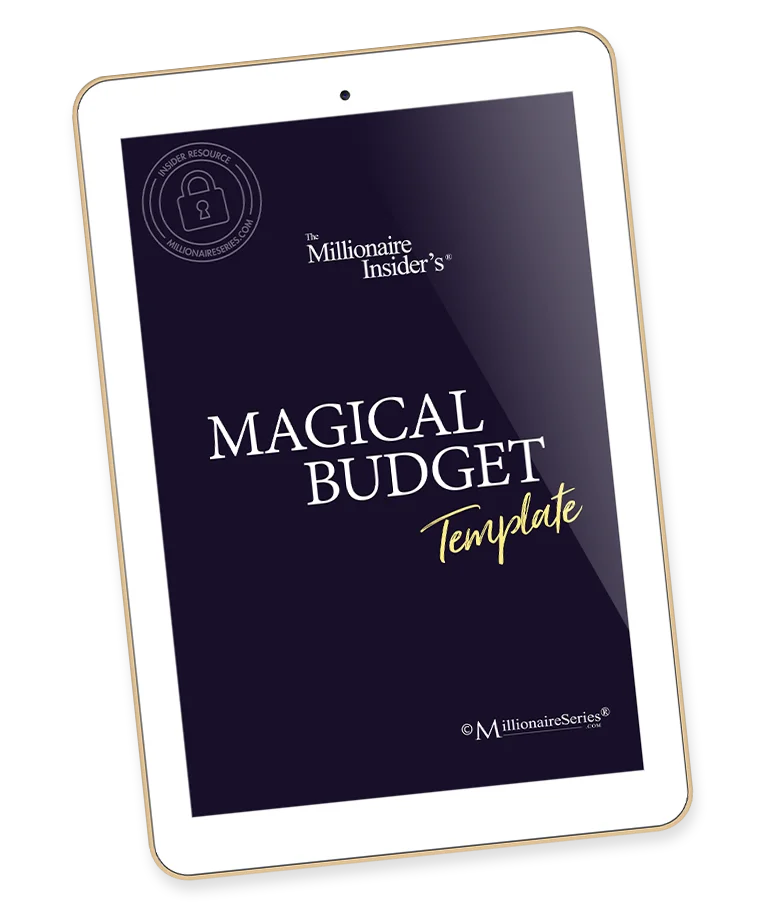 The first thing is to create a budget or a spending plan.
By creating a spending plan that outlines your income and all of your expenses, you will have an idea of what you need and what you can afford to spend your leftover money on.
You must categorize your expenses into fixed areas (need expenses) and want expenses.
Examples of "Need Expenses" include:
Rent and mortgage
Utilities
Insurance
Examples of "Want Expenses" include:
Groceries
Entertainment
Traveling
The reason I put groceries in want is because that's an area that so many people overspend in, so just be aware of that.
Now, if you need help creating a budget or spending plan, you can go to https://themillionaireinsider.com/2. And if you want to download our magical budget, you can go to https://themillionaireinsider.com/mbt.
Set Limits on Spending
The next thing you want to do is set limits for the different categories. This will show you where you are overspending and how much money you can spend and still achieve your financial goals and income goals.
This is important because right now, you don't need the money, but you're going to need it in retirement. And the sooner you start saving, the easier it will be to secure a retirement you love.
You want to include a category for savings and then prioritize that as a critical and non-negotiable expense. After you get your emergency reserve set up, you can start investing the money.
And again, if you're going to invest it, you want to always use a qualified advisor, really an investment advisor, to help you determine how to invest it.
2. Track Your Spending

The next thing you want to do is track your spending. Just keep a record of every expense you make, no matter how small. I know that may seem overwhelming or exhausting to some people.
Just commit to doing it for 30 days. This can be done with a pen and paper or by using a budgeting app and tools.
Preparing Kids for Success
We're having this very conversation with my son, who is a senior in college. We have always given him a certain amount of money. But now the requirement is that he's got to track his expenses every month. Even though we pay the rent, we pay all the utilities, and we pretty much pay for everything.
I want him to start identifying what he is spending. We're very excited at the end of this year to have him off our payroll.
And even though we've kind of done it, it's not been as specific, and I don't think he's been as aware of how much everything costs.
He's got the assignment. And he will have to go to our insurance agent and figure out how much the insurance on his car is, which is very expensive.
And I want him to start being aware of what it costs so that he can start thinking that through when he takes a job. I said he's got a lot of job offers, and some have a lower base but a higher upside.
And I said, if you know how much you need to spend, then you can take a lower-paying job that has a lot more potential.
He's got his sights on becoming financially free, making millions.
Rich vs Wealthy
If that is your goal, you have to start getting serious about how you're spending your money. And most people don't understand, him included, that wealthy people pay attention to their spending plan. Unlike rich people who are just out of control spending.
Review Spending Patterns
They make it, they spend it, and they don't realize if the cash cow ever runs dry, they've got a problem. You also want to review your spending regularly to identify patterns or areas where you tend to overspend. That's going to be helpful.
3. Identify Triggers

So, you want to look at your spending patterns and identify areas where you tend to overspend or make impulse purchases.
And for me, probably grocery shopping is kind of a problem. I go to the grocery store hungry and without a list.
Sometimes, I have a list, but generally not. And then I buy everything I need. Now, I do eat a really strict diet, so I am buying things I do eat, but that's something to just be aware of.
I used to go shopping for clothes, but I don't do that as much. I don't like shopping for clothes.
As I've gotten older, I'm just so much less motivated by things. In fact, I'm trying to get rid of stuff as compared to getting more stuff.
But if you're still in that kind of area where you're getting a dopamine hit from buying things, then that's really important.
Understand Emotional Triggers On Why You Overspend
You want to understand the emotional triggers or reasons behind your overspending.
Are you using shopping as a way to cope with stress or pressure at work or home or possibly dealing with your emotions or trauma?
It's really important to understand why you are spending too much money.
Managing Your Brain
One thing I encourage you to do, and I've done this with eating, as you may or may not know. And you may know that I weigh my ideal weight.
I haven't weighed this weight since I was in my twenties. And all I've done is taught my limbic brain that from three to five, I don't have to eat. Like right now, it's three in the afternoon.
I'm like, okay, I'm hungry. But I'm like, okay, I'm fine. It's just used to it now.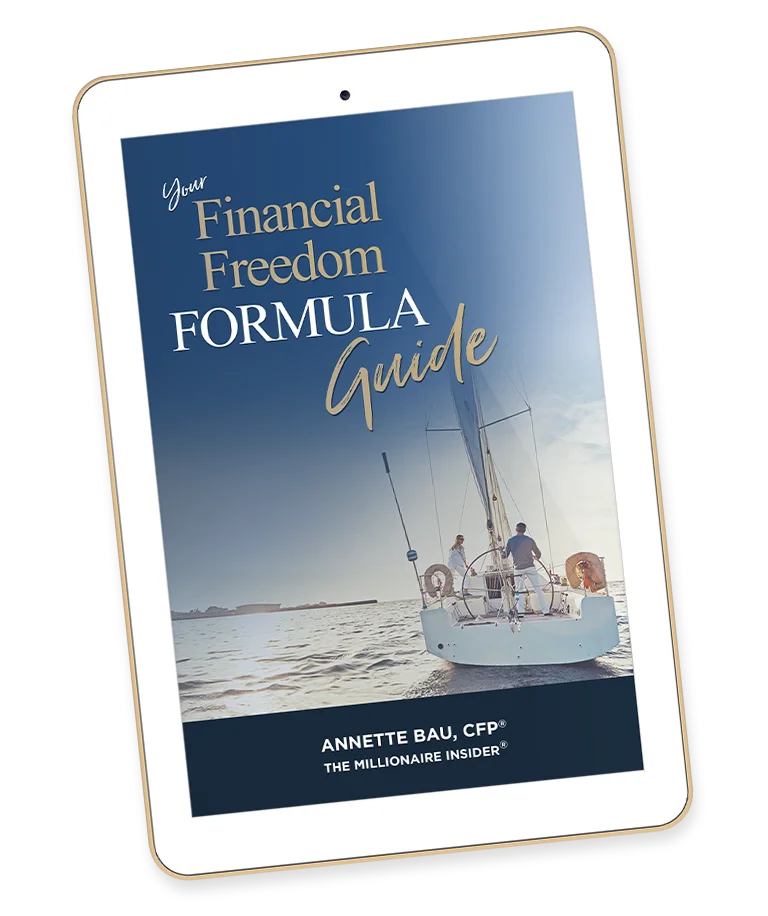 And the key when you experience this, whether it's food, alcohol, or spending money, is you feel like buying something, you feel like eating something, you feel like having a drink is just sit in that feeling and notice it.
I like to act like I'm describing it to an alien. How do you feel? Well, I feel a little hungry.
My stomach's growling a little bit. I feel a little bit anxious. I feel like I'm kind of hungry and wondering if I can make it to dinner. Oh, that's all? You're going to survive. And you don't want to go and do anything to distract yourself.
You don't want to drink water or herbal tea. That's what I used to do, and my coach taught me, no, just sit in it.
And that has been so powerful because you learn that you can do it, and it teaches your limbic brain that you're in the driver's seat, your prefrontal cortex is driving the show, and you're not going to succumb to those urges, those emotions.
So powerful, so important.
4. Set Big Goals

I typically don't recommend realistic goals. But, when you have a tendency to overspend, realistic goals can be helpful.
The area where I don't like realistic goals is regarding what you can achieve or earn. I find that can limit a person and keep you stuck. But when we are creating a baseline and getting our spending under control, it can be very helpful. You want to establish clear financial goals, both for the short-term and the long-term.
These goals can help motivate you and help you curb unnecessary spending.
Break down your goals into achievable steps and determine how your spending aligns with your habits and those goals. So powerful, so important.
5. Prioritize Needs Over Wants
The next thing is to prioritize your needs over wants.
You want to determine what is a need and what is a want. Focus first on covering your essential expenses, which are your need expenses like housing, utility essentials, food, debt payments, etc. And before making a purchase, always ask yourself if it's something you need or could do without.
6. Use Cash or a Debit Card
And we'll talk about the three-day rule here in a minute.
You want to consider using cash or a debit card. This can be helpful because it comes right out of your account.
And you've got to pay more attention to that as compared to a credit card.
I use one business credit card because I get air miles on purchases. And, on the other one, I recieve cash back on purchases. I pay the balance off each week. Interestingly enough, I almost always have even a little bit more money in there paid than I owe.
Because on one of mine, I know what I spend on my average monthly budget, and I just have it automatically transferred over.
But I personally just like having it paid as I go so that I know the true balance in my accounts. Now, I realize that that might not be the smartest thing because I could be earning money on that, but these are mostly business accounts.
I don't do that on my personal. Our personal credit card bill comes directly out of our checking every month. But these are on my business ones, and they're a big number.
And so I just like knowing that number, and I find that it works well for me. So the key here is to try different things and see what works for you. As long as you're not overspending and you're living within your budget, you're fine.
7. Implement the Three-Day Rule
The next step is to implement the Three-Day Rule for non-planned needed purchases. I want you to wait three days before deciding to buy something. This is going to give you time to think about whether you need the item and if you can afford it.
And it also gives your prefrontal cortex that rational brain time to start working and kicking into gear and saying, wait a minute, you don't want to be a bag lady in retirement.
So, let's think about this purchase. It's amazing what can happen by just pushing the pause button.
8. Avoid Impulse Buying

And then you want to avoid impulse buying.
Make a Shopping List
Before going to the store, make a list and stick to it. That's why my husband does our grocery shopping. I'm not good at it. I'm the kind of person that I want to make sure I have plenty of it, and I don't want to have to worry about going back to the store.
He could go to four stores, and it wouldn't bother him. It would drive me crazy because, for me, time is money. So again, you've got to have a balance there.
But just make sure if you're going shopping, especially for groceries, have a list and don't go when you're hungry. I always go when I'm hungry, which is also a big no-no.
Unsubscribe From Promotional Emails or Newsletters
These offers tempt you to make impulse purchases online. This is so important because now, with the online element, it's easy. Or, you have the app, your credit card tied to your Facebook account. Unlink it so it is more difficult.
Lock Your Credit Card In a Safe
You can lock credit cards in a safe. If you don't have the discipline to keep them there, find somebody who you trust, give them the combination to the safe, and say, don't give this to me if I come to you with an impulse buy. Really, powerful.
9. Find Alternative Activities and Hobbies that are not Expensive

Look at free or low-cost activities as alternatives to spending money on entertainment or leisure.
For example, hiking. I love to hike. Yeah, you have to have hiking shoes and a little equipment, meaning like a backpack and shoes, but nothing major.
Hobbies That Are Low Cost
Engage in hobbies, exercise, or socialization without always spending money. Some of my favorite things don't involve spending money.
Now, we do belong to a club, which is more of a high-end club. It is an expensive club, but it works for us. We can go to different clubs when we travel, and I like to attend weight training and yoga classes.
However, that said, if you can't afford to pay for a club, you can just buy some barbells and do it in your home. Or you can do yoga. I do yoga every morning.
I don't have to go to a club. That is a perk, and it's just something that I give myself. But you most certainly do not have to have it.
And some of the best things are free.
10. Hire an Advisor
Consider hiring a qualified advisor. They can help you create a plan that you can then implement.
And the key is to continue to monitor and tweak your plan and also set consequences.
For example, if you have a goal to save X amount per week and you hit it, I encourage you to give yourself a positive consequence like a massage. If you don't, then you need to donate to your least favorite charity or political organization.
So powerful to have consequences.
If you need support or have specific questions, click here:

11. Enroll Family and Friends
Find family and friends who will hold you to your financial goals. Ideally, they are committed to helping you stop overspending.
I encourage you to just sit down with your friends, and share with them that you're committed to creating a plan to secure your financial future.
And that's going to require that you not overspend. So you'd like to spend time with them but don't want it to be on a shopping spree.
Now, you may have friends or family who don't support you, just like an alcoholic. Somebody who's been an alcoholic and is now sober often has to establish new friendships and they have to reevaluate current ones.
Because if somebody's not supporting you and you're finding it difficult to stick to your budget when you're with them, you may need to find friends with more aligned values. And there's nothing wrong with that. Sometimes, people have to go, and it's something that you have to be aware of.
A Spendthrift Spouse or Partner

Now, if it happens to be a partner or a spouse, I encourage you to seek professional help. If your partner won't get on board, then you're going to have to make a tough decision. And it may even mean hiring an attorney to see what you can do to protect yourself.
I have seen disastrous situations involving spendthrifts. In fact, a very prominent doctor married a spendthrift, and the guy makes millions of dollars a year. He had to borrow money from one of his children to make payroll.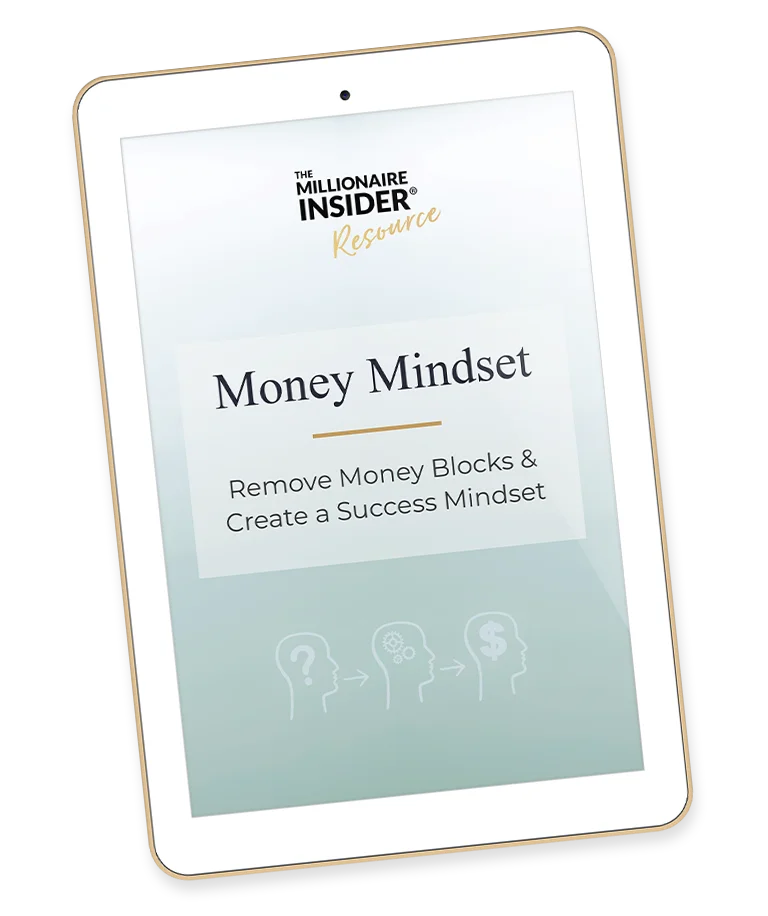 I mean, that is not acceptable. And it's just the spouse has several addiction problems, and her dopamine is so out of control that she's constantly having to do things to get hits.
And while I don't personally know them, I know somebody who is friends with the family. It's just devastating to hear.
12. Consider Professional Help
If you find it challenging to control your spending despite your best efforts, consider seeking help from a financial counselor, coach, or therapist specializing in financial issues.
Also, remember that breaking habits, including overspending, overdrinking, and overeating, is going to take some time and effort. Be patient with yourself and stay focused on your big-picture goals.
Small changes in your spending habits over time can lead to significant improvements in your financial well-being.
And as I shared, I started investing $25 a month 35 years ago, and I did not have one extra penny. And it's that discipline that has got me to where I am today. I am convinced of it.
Helpful Financial Tips

I want to give you a couple of final tips.
There was a 2021 analysis that found that some of these financial self-control strategies help people to limit their overspending and increase savings.
Always have a shopping list before you purchase items, including groceries.
Determine why you're pursuing your goal. Like, why do you want to save money for retirement? Do you want to live near the water or in your dream home? Or, perhaps you don't want to worry about money. Get clear on your why.
Pay cash as opposed to using credit cards.
Track weekly savings deposits, and I would add to that track expenses.
Use a savings account with no early withdrawals, meaning you can't take money out.

Keep budgets for shopping and other trips.
Anticipate regretting a purchasing decision. Like, you buy something, you know you can't afford it, and then you regret it.
Set specific savings goals.
Keep cash in larger denominations. I'd be interested in that one. I don't know that I fully agree with that. I find that I spend less when I have smaller bills. But again, you have to look at your habits.
Make money hard to access.
Do some retirement projection planning so you can determine how much money you're going to have. More importantly, how much money you're going to need. It can make all the difference.
So there you have it. Wasn't that easy?
Fast Action Takeaways
I encourage you to go back and, if you need to, relisten.
Identify one thing you're going to start taking action on and then the next.
Start with the three most pressing issues, and you can go from there.
You'll be so glad you did.
Follow and Subscribe
If you love the content, we would really appreciate a five-star review. Until our next episode, take one action that will help you create a financially free life you love.
Click here to follow and leave a review.
Free Resource: Your Next Best Financial Step

Congratulations on taking another step to create a financially free life you love. Are you unsure about your financial future or that it's in order? Or are you ready to stop worrying about money or possibly the fear of becoming a bag lady and ending up broke in retirement?
If you are ready to know your financial house is in order so you have a secure financial future, please go to https://themillionaireinsider.com/nsf.
And that doesn't stand for non-sufficient funds.
It stands for Next Step Finance. It's the next best step of what you need to do so you can avoid an NSF notice in the future.
The number of women who were not broke or poor while working or married is staggering. Our mission for The Wealth Inside and Out® Podcast is to ensure you have critical information for you, your family, your friends, and anyone willing to listen to it and apply it to create a financially free life you love.
Click here to access your Next Step Financial Assessment:

Thank you so much for joining me for
Overspending – Why We Do It and How to Stop.
I'm Annette Bau (Bah oo).
All international copyrights are reserved.
Bye for now.