Updated September 26th, 2023
Let's face it, there is so much advice and so many stories and money myths that simply aren't true. And many of them keep us broke. And what's funny is that most people simply don't know what to believe and what they should ignore.
Today, in Money Myths that Keep You Broke, I will share some of the most common myths that keep us stuck and make securing a financial future difficult, if not, impossible.
If you want insider secrets to propel you forward and live, as we say, "The American Dream," you're going to love today's episode. So, stay tuned.
Transcript: Wealth Inside and Out® Podcast –Money Myths that Keep You Broke
Hi, my name is Annette Bau (bah oo), your host of the Wealth Inside and Out® Podcast. I'm a Certified Financial Planner™ and founder of The Millionaire Insider®.
For over 30 years, I have been advising and researching the top 1% of millionaires.
I am passionately obsessed with money, mindset,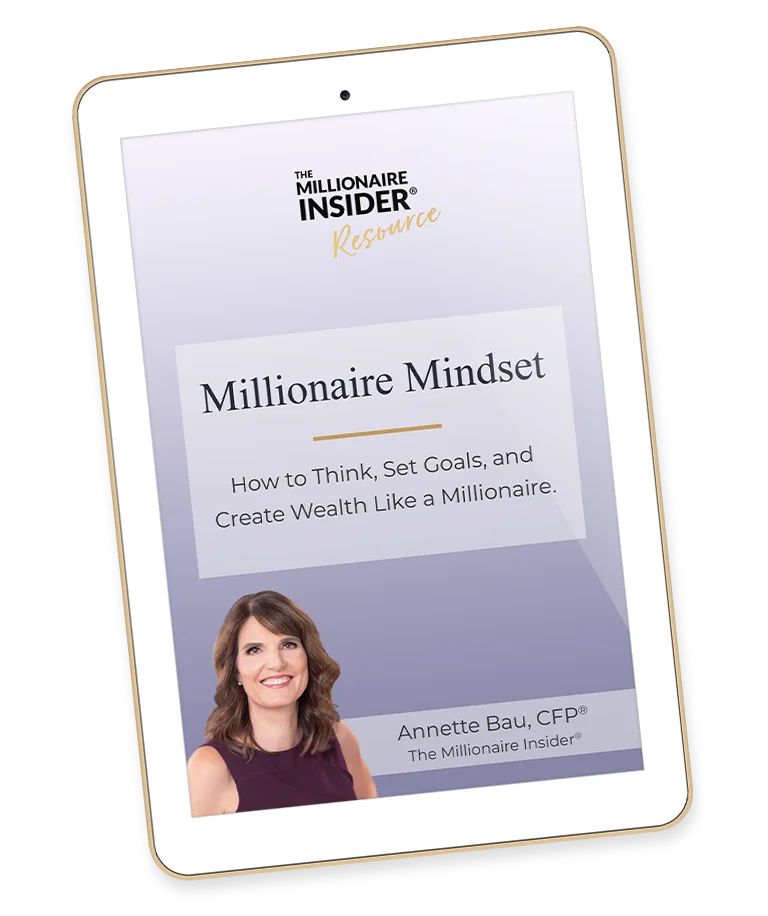 and the intersection of self-worth and net worth and how the two connect and allow us to live fulfilled and wealthy lives on our terms.
From Humble Beginnings…
Growing up in the Midwest, I had a dream. And, I began investing $25 a month 35 years ago, and today have a multimillion-dollar net worth.
I teach the tried-and-true principles that only someone with over three decades of experience advising millionaires would know. This podcast is different – it's about much more than money. We talk about mindset, success, money blocks, worth barometer, and all aspects of money and topics from practical manifestation, along with real-world how-to, and everything in between, with the goal of making your journey easier and more fun.
Think of this as coffee, actually, matcha tea, learning real-world, common sense, money, and life advice from a BFF that you can start applying today. If you want to create a financially free life you love, my friend, you are in the right place.
This is the Wealth Inside and Out® Podcast.
If you are ready to confirm your finances are in order and stop worrying about your financial future, check out The Wealth Academy at https://themillionaireinsider.com/twa.
Today in Money Myths That Keep You Broke, you will learn:
The goal
Why an emotional goal is such a problem
How money myths impact our lives and financial future
Why setting short-term and long-term financial goals is so important
The importance of getting good financial advice from someone qualified
And why talking about money and creating a plan is so critical
Free Money Mindset Guide
Today's free resource is our Money Mindset Guide.
You can go to https://themillionaireinsider.com/mmg. I share 35 years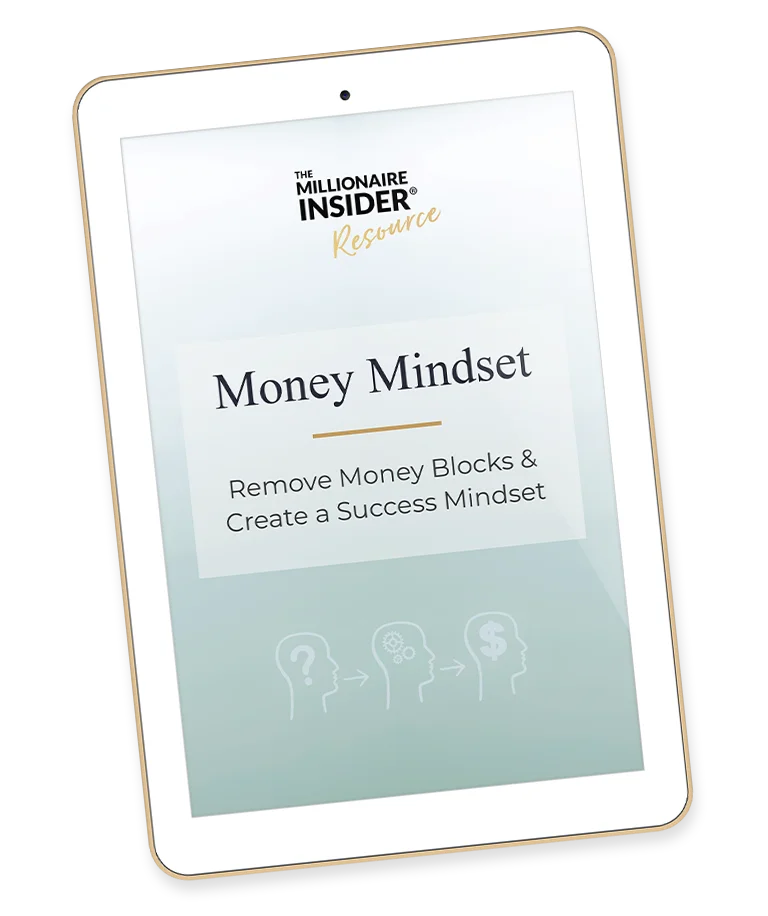 of insight on how to master your money and mindset so you can begin your retirement savings plan. You're going to love this free resource.
You're going to learn what fulfilled and wealthy people do differently to secure a financial future they love.
As I mentioned, this resource comprises over three decades of research and insight on money mindset mastery, and you'll love it. So again, https://themillionaireinsider.com/mmg
So, let's dive in.
10 Common Money Myths
1. Money Doesn't Bring You Happiness
Now, that is clearly true. Money is not going to bring you any emotion, right? Because sometimes we're happy, sometimes we're not. But neither does poverty. So whenever somebody says money doesn't bring me happiness, I'm like, "As if poverty does?"
What I will say about having lived with money and without money is that living with money is so much better because most of your problems can be solved with money. So, it's really not a problem. But as I mentioned, life is 50-50 from the standpoint of emotions.
How Emotions Impact Us
Sometimes you're going to be happy and sometimes you're going to be sad. Now, the more you take care of yourself, the better you eat, the better you will feel, and the better emotions you will experience/.
And, there are certain things you can do that can improve your emotions, right? But a lot of the things that happen that normally would be a problem are not truly problems if you have money.
For example, If you become ill and need an expensive treatment, it is not a problem if you have money.
If your grandchild wants to go to an expensive university, and you have money, it is not a problem.
So just be aware of that. And remember that the ultimate goal is to live a fulfilled and wealthy life – and only you get to decide what that means.
2. Money Will Change Me

The reality is that money will bring out more of who you are. If you're a loving, kind person or you're a royal jerk, yeah, you're going to have more of that.
But in 35 years of advising some of the wealthiest people in the world and 40 years of researching them, I will just say this over and over again: money just brings out more of who you are.
With Any Success Comes More Responsibility
One of the things that I find, and thankfully I learned early in my life, is that with more wealth comes more responsibility.
I think whenever you're gifted in an area, it's important to understand that with that comes responsibility. My belief from a standpoint of money is that it is my job to be a really good steward of the money that I have attracted, accumulated, and created.
And with anything, any type of success in life comes great responsibility.
Let me share an example. My son, who's now 18, plays volleyball for a D1 college.
He's amazing. And not only is he a great athlete, but he's also getting his Chemical Engineering degree. Really smart.
I always tell my kids that with great success comes great responsibility.
And you can apply that in any area of your life.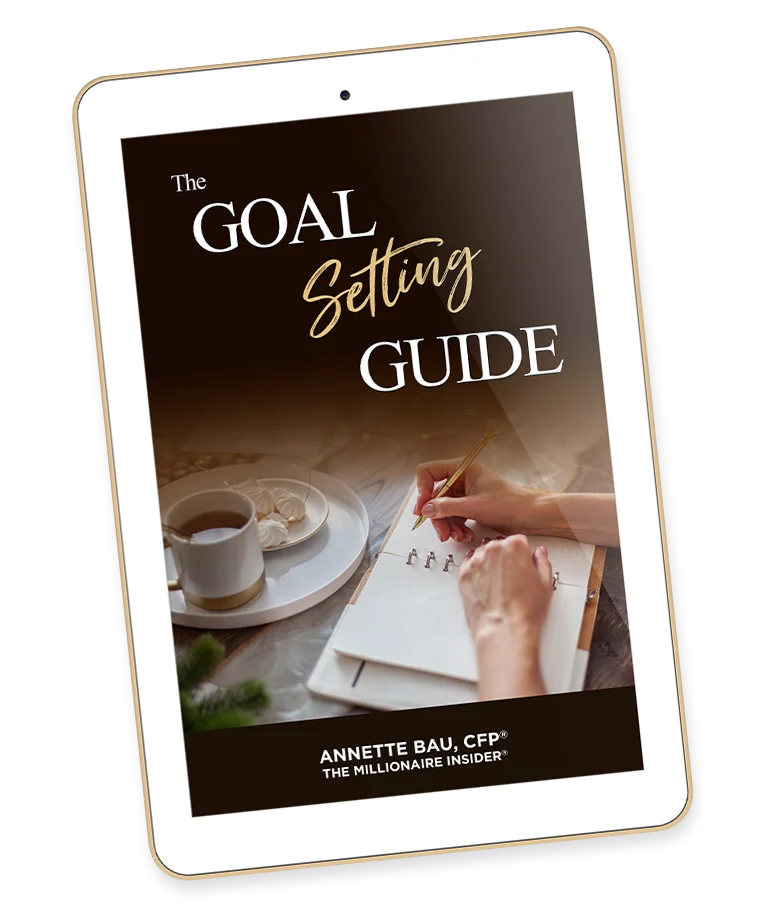 I don't care what area of success it is.
It might be as a mom, but wherever you have success comes responsibility. And when we get that, everything becomes a lot easier.
3. Money Doesn't Matter
I always laugh when I hear this. I'm sorry, that was a little funny. It's like that's true if you live on an uninhabited island or in some country where there's no money.
But let's ask the child who couldn't go on the field trip to California. True story. His parents couldn't afford it, so we all pitched in so he could go.
Or the cancer patient who needs expensive experimental drugs and can't afford them. What about your child who gets into the dream school, but because you don't have enough money, they can't go.
I remember when my son, my older son, wanted to go to Stanford, and I'm like, I think he could probably get in.
He went to a school, a poor school. I thought he was going to go to a preparatory academy because he went to a preparatory school in middle school. He was two years ahead, very smart.
And I'm like, oh, he's going to go on to this prestigious boy's school. No, he's going to go on to this school that has a really good baseball team. And I'm like, what? And what was interesting was that he wanted to go to Stanford.
It's About Having an Ability to Choose

One of our friend's daughters is at Stanford. Her father also went to Stanford. They said one of the things Stanford does is select one child per school.
I said, well, our son could probably get in because no one at this school could afford Stanford and he's got the grades.
But it was funny, he ended up not wanting to do that.
It was so nice to know that he had that option and that if he chose that, we could afford it. That's what I'm talking about. And maybe it's not your child. Maybe it's your grandchild.
4. More Money Will Solve My Challenge (One of the most common money myths!)
Now, on the surface, that seems true. And it is true that money will solve some issues.
But what gets you into the broke group is an inner game issue.
It's not a money issue. Rather, it's a Worth Barometer (belief and self-esteem) issue. More money is not going to solve this issue.
Create Your Formula
First, you have to create your formula, which includes a solid foundation, a winning strategy, and consistent execution.
And then, you need to integrate all of the components. That's where you ideally start.
If you don't create a winning formula and you get more money, you're just going to exacerbate the issue.
I know of probably twelve different cases (actually, 16) (thank goodness none of them were my clients) where the people sold their company or inherited money of over nine figures, over $100 million. And in each one of these cases, they ended up broke within three to 12 years.
Lottery Winners
Look at lottery winners. You know what? 95% are bankrupt within five years. It's because money is not going to solve the problem.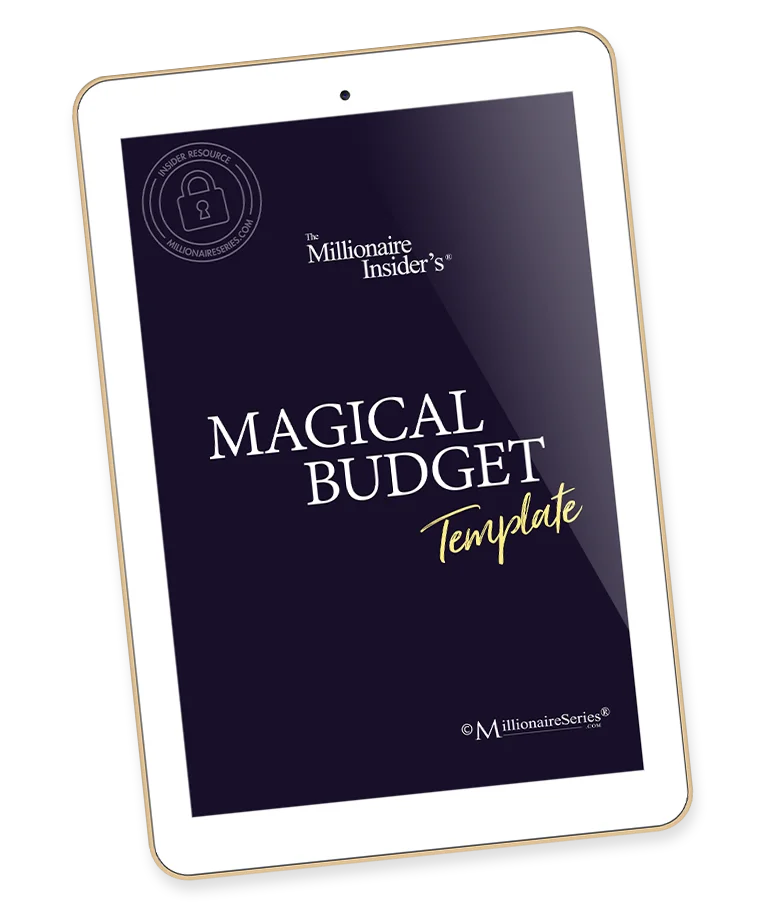 This is an inner-game issue, not a money issue.
We created The Wealth Academy because if you don't have all cylinders working, you can't succeed or achieve your financial goals. It starts with your success mindset, followed by your money mindset, then your spending plan, and finally your earnings.
That's the foundation. You need to have that before you're ever going to achieve any financial goal. So, if you want more insight, you can go to https://themillionaireinsider.com/twa.
5. I Can Save Later
Maybe, maybe not. What if you become disabled, get divorced, your partner dies, or you have major medical expenses or unexpected expenses? The best time to start saving is yesterday, and the second best is today. So don't delay.
6. My Partner or Spouse Handles the Money or I Don't Do Numbers
Now, if you've been listening to me, you know, oh, my God, this is like running fingernails down a chalkboard.
It's like, seriously? What happens if your spouse isn't able to handle your money?
I share the story of the woman and her husband, who had about $85 million until her husband died and the family CPA of 20+ years took over.
She found out when the Alma Mater called, saying your $2 million check bounced, that he had stolen $80 million.
Absolutely cringe-worthy.
I was just talking to one of my friends and her mother-in-law, same thing happened. It was their advisor of years, and I think it was their accountant of years stealing money from her.
Stole over a million dollars. That is what happens when you are not paying attention or letting someone else take care of it.
I Don't Do Numbers

Now, equally concerning to hearing that your partner or spouse handles the money is when somebody says, "I don't do numbers."
At some point, you're going to have to do numbers. And what I find is you either start doing it when you can and have a choice, or you're forced into it without a choice.
A lot of people don't think about that.
But there was a woman in one of my classes. A delightful woman.
Her husband said, "Don't worry about anything. Everything's taken care of."
And he died.
The estate went through probate, and a year later, she found this neat little shoebox in the back of her closet. Her husband had put the instructions for what to do as well as all of the important documents in it. Life insurance policies, stock certificates, cash, and bonds.
She had to open up a second probate. It tripled her legal fees.
It was a nightmare.
She shared that she didn't even have a good credit score because she never had accounts in her name. It was a nightmare, and it could have been avoided.
So don't let that be you.
7. I'm Too Old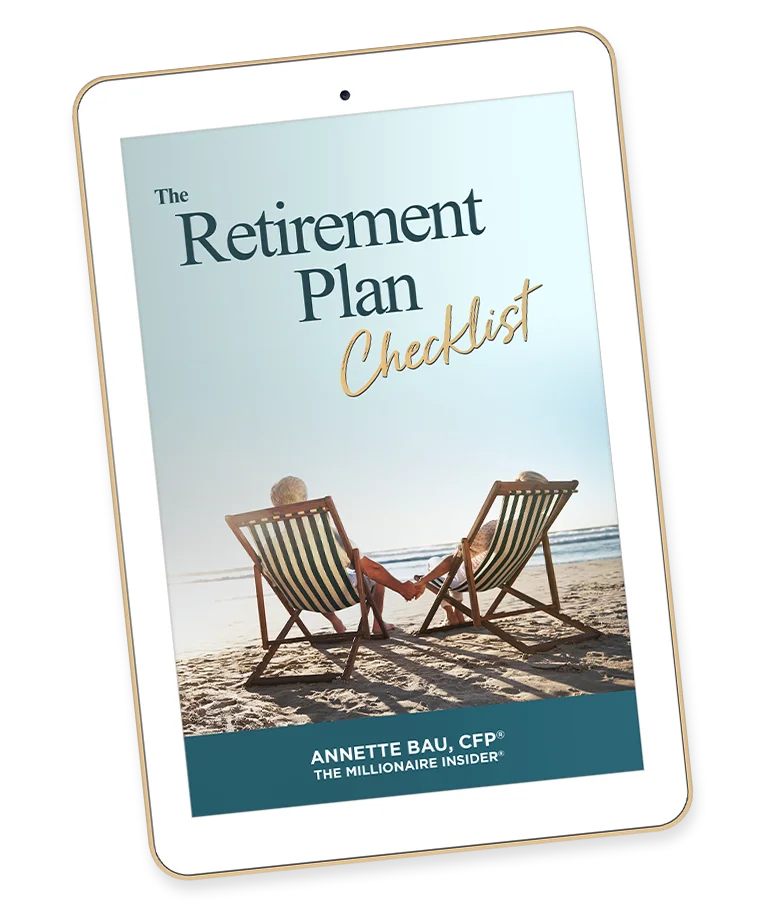 Now, this is what's interesting and also fascinating to me. I hear, "Oh, I'm too young, I don't need to plan," or "I'm too old."
The best time to save, as I mentioned, is yesterday. And the next best time is today. Living in a trailer or mobile home isn't fun unless that's been your lifelong dream.
Being a greeter or a parking attendant isn't fun either unless that's your life ambition.
What happens if your child experiences a job loss, interest rates drop (If you have money invested, in fixed-income assets.) or rates rise (if you have debt), or the stock market declines? You need to have a plan, and you have to start regardless of your age.
The sooner you start, the better.
8. I Deserve to Spend My Money
This is amazing. I was a spokesperson for the Arizona Financial Planning Association for one year. So, whenever a news station had questions, they would call and ask me for a response.
In one scenario, they had me go into two different families who were spending beyond their means. They both were in the process of losing their home. And I'll never forget it.
One of the people was this well-dressed, professional, educated, articulate woman. She shared that the primary reason for her overspending was because she worked hard and deserved it.
I can remember the news anchor and me, who became friends, and we were looking at each other, like, trying not to laugh.
Like, who doesn't work hard, right? I mean, she's like, crying out loud, I am working from morning until night. And I'm like, yeah, amen. And it was just crazy.
But my question was, "Can't you balance it? Can't you enjoy yourself now and still save for your future?"
Meal Prep
She refused to cook because she said she didn't have the time and felt like eating out was cheaper.
The news anchor shared that she would meal prep.
She would go to Costco and get a huge piece of salmon, cook it up, and then she would eat salmon, cottage cheese, and a salad. And she would rotate the different meals that she had prepped.
The woman was on the verge of financial collapse, but she just continued to have excuse after excuse. It was terrible.
And her money myths, affirmations, and habits were so ingrained. I can't tell you how often she repeated them because they were so hardwired. But it was unfortunate, and I'm not sure what happened to her.
The other family ended up having to move out of their home and move back to California to live with his parents. Not ideal.
How Small Expenses Impact You and Your Money Myths

Let me say one more thing about number eight before continuing.
I asked the one family, "Do you buy coffee?" They responded, "No." I asked, "What is this dollar charge?" And, they replied, "Oh, that's just a Slurpee from Circle K. So, at the time, it was like a dollar per Slurpee. I'm like, you're spending $4 a day. That's $4 times 30 days a month, times 12 months is about $1,440 a year.
They replied, "Wow, we never thought of that. It was only a dollar."
That's what often gets people into trouble. Interestingly, it's often not the major things that you save up for that are the problem, but the little expenses that seem like no big deal.
The $7 Spending Habit
It's those little things that you spend too much money on. And what I find is people say, well, I want to have my coffee every day. Well, does it have to be a $7 coffee?
I share the story of two of our friends who are attorneys. They were each having two specialty coffee drinks a day and spending $7 each, plus the tip. It was like $14 times two, so $28. $28 times 30 days. That's $30 times 30 days is like $900 a month.
It was crazy. $900 per month times twelve is over $10,000 a year.
I think we calculated they were doing about $8,000 because they weren't doing it every day.
But it's crazy. They couldn't believe it.
9. I Can't Save
This one is funny. It's almost as if we are born with a DNA to save or not.
I have repeatedly seen that savings is a habit we create, and we can change our neural pathways. Science has proven that. So, anyone can create that habit by rewiring their neural pathways. It takes 18 to 254 days, on average, 66 days to change a habit. If this is you and you think you can't save, I want you to make one commitment right now.
You're going to research bank and savings accounts, set up your emergency savings account (cash reserve), and just start funding it. If you have student loans or debt, create a plan to pay them off. And when credit cards offer you some big incentive to sign up, don't.
All right? That's what I want you to do. And then, once you start doing that, you can start investing some money. But that's a critical first step.
10. I Am Too Busy

This one is so funny. Like, seriously.
Now, the funny thing about being too busy, unorganized, exhausted, overworked, or stressed is to multiply that by 100. That's how you're going to feel when you are retired and broke.
I can guarantee that because it's not just a busyness. It is exhausting energy when we don't make planning a priority, and we just wait and see what happens.
Rarely is it good. What ends up happening is you're either going to be broke, or you're going to be married to someone who isn't your ideal partner. It's not happy ever after. And, it's definitely not fun.
Now, if you're wired for always being too busy and never finding the time, hire somebody who can hold you accountable. That is a critical first step; you'll be so glad you took it.
Let's Review Some of the Biggest Money Myths that Keep Us Broke

1.  Money doesn't bring you happiness
2.  More money will change me
3.  Money doesn't matter
4.  More money is going to solve my challenges
5.  I can save later, or I don't need to do it now
6.  My partner or spouse handles the money, or I don't do numbers
7.  I'm too old, young, dark, or light. Whatever the excuse, it's just an excuse.
8.  The "I deserve to spend my money" mantra.
9.  I can't save. It's not in my DNA.
10. And finally, I'm too busy.
Fast Track Takeaway
1. Identify Your Top Three Money Myths
I encourage you to go through these money myths and identify the top three that you believe are your issues.
For example, I'd say right away, I'm too busy.
I mean, we all do. Do you want to compare notes on busy?
Go through and identify the ones that apply to you.
2. Prioritize them in order of ones that are impacting you
3. Start working on the first one
If, for instance, your excuse is you're too old, find a support group or a financial coach or mentor that can help you create a plan, and then hold you accountable to implementing it.
Such an important step.
Tips to Build Wealth
Just begin where you are and treat it like a game. When it's fun, you want to do it.
Create a plan and then execute it.
Start investing and saving each month or even each day. Even a small amount is going to help.
As I shared, I began investing $25 a month. I am convinced that's why I'm where I am today. The discipline I learned early on and have to this day. Even now, where I've so far exceeded my net worth goal and even investment goal. I still, in a lot of ways, act like I did when I didn't have a lot of money.

I make some decisions, like some things that I want to do. For example, I just bought this Tiffany's dinner ring. It's a sapphire with diamonds because I have a tanzanite that's got diamonds, and you're not supposed to wear that all the time. The tanzanite ring was damaged because I wore it too much. And so now I have both rings.

I would have never done that earlier. But my husband is like, "Just get it." Now I have two blue rings that I can wear whenever I want to.

But the key is that when you make the choices to be aware of your money daily, you can do things like that, and it's not going to have any impact on your lifestyle or on your retirement or anything like that.

And that's the power.
Additional Insight to Remove Money Myths and Start Building Wealth
Become knowledgeable in personal finance, money management, and the stock market, to name a few.
Identify goals, such as if you will be buying a house for yourself or your kids or another house. Or are you going to be buying a home in a new area? Maybe you're going to move to a new area.
Determine what you want your retirement to look like. What does a fulfilled, secure retirement look like to you?
Write out your goals as an "I am" or "I active" verb. And then post them where you can see them. For example, "I am financially free. I live a secure retirement. Or, I save X amount each month with ease. Less is more."
 Simplify your Life
Junk is not going to bring you happiness. When I go into places that have a lot of junk, I start feeling claustrophobic.
We're building this home, a crazy home. I'm not even planning on furnishing it until we move in. I want to feel it and determine what I want. We'll have some furniture, but I want just to experience it, and I don't want to have a lot of stuff.
Our home is going to be fairly modern because it's got panoramic views of all the mountains in Phoenix. I want to take advantage of that, but I want it to feel warm, but I don't want to feel like I've got a bunch of junk. It would be great to have people come in and say, "She's a minimalist." I wish I was, but I'm not as far along as I'd like to be.
Hire a Professional
And then last, but most certainly not least, you have to hire a professional.
Find a financial planner who can help you. If you need help with money myths or your mindset, hire a financial coach or a money coach. Or, if you need investment planning, hire an investment advisor or a financial advisor who is licensed or registered.
So, there you have it.
Follow and Subscribe
If you love the content, we would really appreciate a five-star review. Until our next episode, take one action that will help you create a financially free life you love.
Click here to follow and leave a review.
Free Resource: Your Next Best Financial Step

Congratulations on taking another step to create a financially free life you love. Are you unsure about your financial future or that it's in order? Or are you ready to stop worrying about money or possibly the fear of becoming a bag lady and ending up broke in retirement?
If you are ready to know your financial house is in order so you have a secure financial future, please go to https://themillionaireinsider.com/nsf.
And that doesn't stand for non-sufficient funds.
It stands for Next Step Finance. It's the next best step of what you need to do so you can avoid an NSF notice in the future.
The number of women who were not broke or poor while working or married is staggering. Our mission for The Wealth Inside and Out® Podcast is to ensure you have critical information for you, your family, your friends, and anyone willing to listen to it and apply it to create a financially free life you love.
Click here to access your Next Step Financial Assessment:

Thank you so much for joining me for
Money Myths That Keep You Broke.
I'm Annette Bau (Bah oo).
All international copyrights are reserved.
Bye for now.