Updated November 16th, 2023.
Do you understand the power of gratitude in your life?
Dr. Robert Emmons says, "Gratitude heals, energizes, and transforms our lives." He also shares, "A happy person, a person who is fulfilled, deeply so, is one who is grateful."
One of the best ways to grow your abundance and prosperity are to be more grateful for what you have while on the journey to what else you want to achieve.
Identifying what you are thankful for is essential because it impacts all areas of your life and money. If you want more success by learning how to apply gratitude in your life, you will love today's episode.
What is Gratitude?
Gratitude is a powerful emotion that can help us to live more fulfilling and meaningful lives. It allows us to acknowledge the good things in our lives while reminding us to be thankful for what we have. Gratitude is an attitude of appreciation and thankfulness that gives us a deeper understanding of how fortunate we are. When we feel grateful, we can be more open to understanding and appreciating the small things in life and replace negative emotions with feel-good vibes.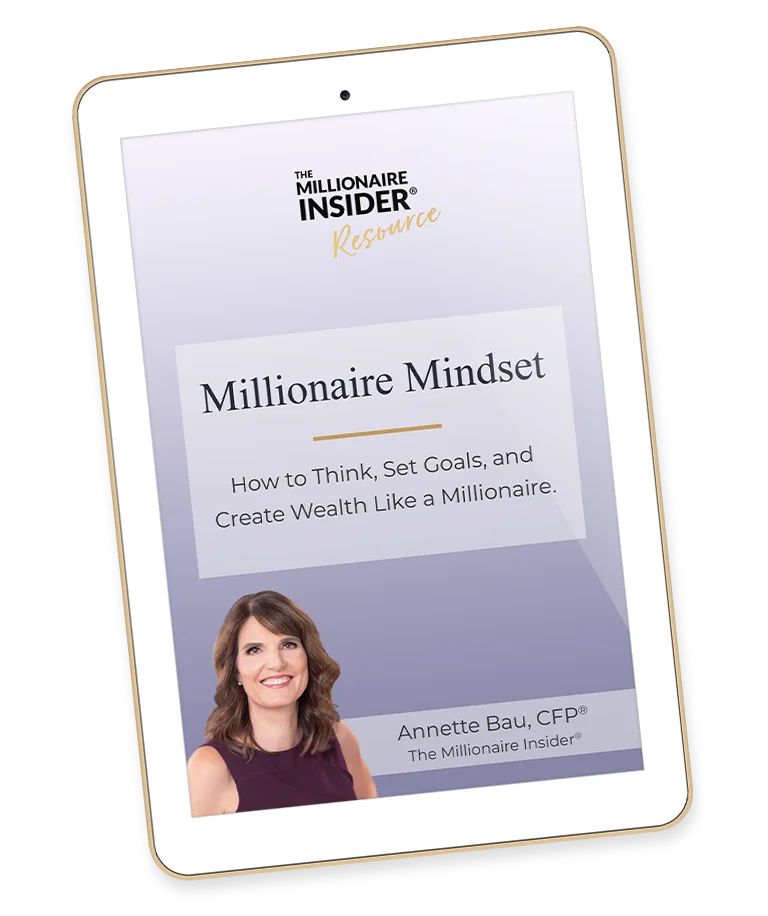 Cultivating gratitude in our lives has been linked to positive emotions and outcomes, such as better physical health, increased happiness and contentment, improved mental health and greater resilience in the face of adversity, improved relationships with others, enhanced sleep quality, reduced depression, and anxiety (always check with a medical provider if you have mental health issues), and a greater sense of connection with the world around us.
By taking the time to cultivate an attitude of gratitude, we can open ourselves up to greater joy, peace, and contentment in our lives.
The Power of Expressing Gratitude
When we express gratitude for all we have, we become more aware of how fortunate we are and how much we can be thankful for. Practicing gratitude can help us find happiness and contentment, no matter how difficult things may seem. When we are grateful for the blessings in our lives, we can foster a deeper understanding of ourselves and the world around us.
One study involving thankfulness and gratitude noted many simple ways to practice gratitude. Examples include expressing thanks for small acts of kindness from others, writing down a few things you're thankful for each day in your gratitude journal, reflecting on positive memories, engaging in meaningful conversations with loved ones, taking time to count your blessings, giving thanks for a higher power, and writing gratitude letters. Taking time out of each day to show appreciation for your life can be a powerful way to strengthen relationships, boost happiness levels, and lead a more fulfilling life.
In today's episode, you will gain insight into incorporating a gratitude practice to achieve your goals and dreams, regardless of how impossible they may seem!
Click the image to watch today's episode:

In Daily Gratitude, you will learn:
How your daily attitude can change just by having a daily gratitude practice
Why gratitude is a good practice and practical ways to apply it in your life
The science behind The Law of Attraction
How you can experience the benefits of gratitude in your life using a daily gratitude practice
The reminder that can improve your daily focus, productivity, and even wealth
What simple actions you can take each day to experience more happiness
The one activity you can do right now to improve your finances and abundance
How to shift your focus so you can stay on track to achieving your goals

Why being conscious is so essential in the gratitude practice
How to make gratitude a part of your daily routine
What to do to stay focused
Insight into how to be more confident so you can attract what you desire
The daily routine that will provide you with step-by-step instructions on what to do to get results
To your fulfilled and wealthy life,
Annette