Let's face it: there are more scam artists amongst us than ever before, and they're getting more sophisticated. As a CFP®, I know this, but I almost fell for a scam recently. So, when I received a telephone call from my bank, and the caller ID said Bank of America, I answered it.
The man identified himself and explained that he was checking to see if I initiated a Zelle transaction the previous day.
I shared that I didn't initiate any Zelle transactions and was concerned.
Well, if you want to know what happened, stay tuned.
Transcript: Wealth Inside and Out® Podcast – Banking Fraud Real-Time Update
Hi, my name is Annette Bau (bah oo), your host of the Wealth Inside and Out® Podcast. I'm a Certified Financial Planner™ and founder of The Millionaire Insider®.
For over 30 years, I have been advising and researching the top 1% of millionaires.
I am passionately obsessed with money, mindset, and the intersection of self-worth and net worth and how the two connect and allow us to live fulfilled and wealthy lives on our terms.
From Humble Beginnings
Growing up in the Midwest, I had a dream. I began investing $25 a month 35 years ago, and today, I have a multimillion-dollar net worth.
I teach the tried-and-true principles that only someone with over three decades of experience advising millionaires would know. This podcast is different – it's about much more than money. We talk about mindset, success, money blocks, worth barometer, and all aspects of money and topics from practical manifestation, along with real-world how-to and everything in between, with the goal of making your journey easier and more fun.
Think of this as coffee, actually, matcha tea, learning real-world, common sense, money, and life advice from a BFF that you can start applying today. If you want to create a financially free life you love, my friend, you are in the right place.
This is the Wealth Inside and Out® Podcast.
Disclosure
All materials and intellectual property are copyrighted by millionairseries.com.
The information we provide is not intended to replace any advisor or specialist or to provide you with any investment, financial, tax, retirement, or any planning or healthcare advice. All participants agree to hold millionaireseries.com and its affiliates harmless for results achieved or not achieved.
Free Worth Barometer Guide Resource
You can go to https://themillionaireinsider.com/wbg. You're going to love this resource.
The Worth Barometer combines your belief and self-esteem, and it's the first step to building the confidence you need to create a fulfilled and wealthy life on your terms. Again, you can go to https://themillionaireinsider.com/wbg.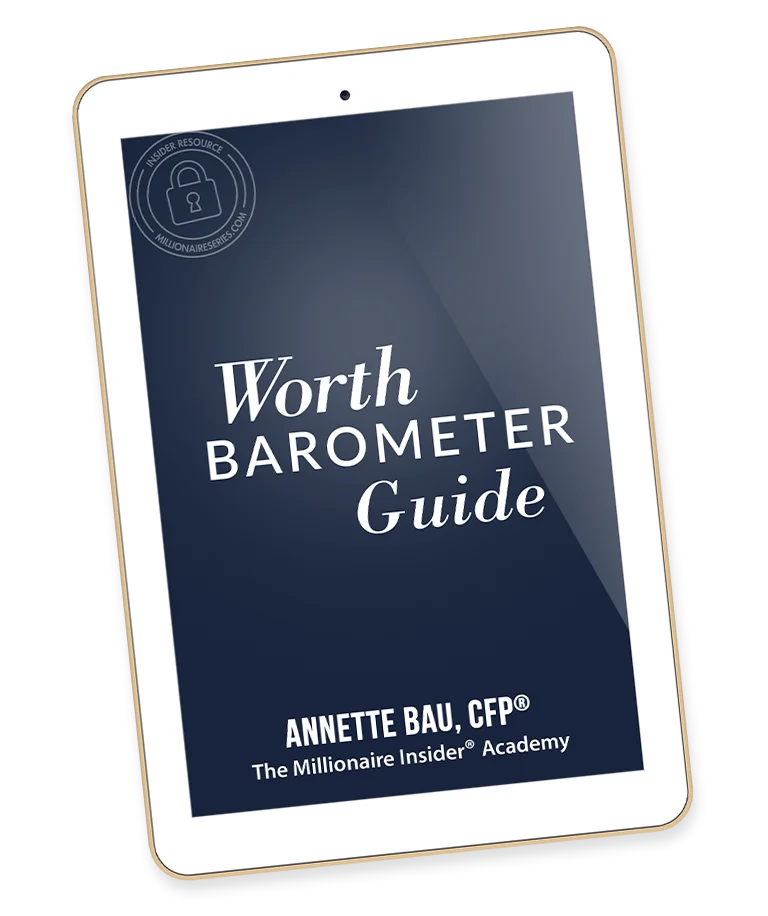 For 40 years, I have studied extraordinarily successful people, and for over 30 years, I have been advising them. One of the things that I have been fascinated with is how to secure a financial future and retirement and life you love. And it all begins with your Worth barometer.
Again, you can go to https://themillionaireinsider.com/wbg.
Let's dive into
Banking Fraud Real-Time Update
What is banking fraud?
Banking fraud intends to obtain money, assets, or sensitive personal information through deceit.
Common Types of Banking Fraud
Banking and credit card fraud
Identity theft
Phishing scams
Check fraud
Money laundering
Wire transfer fraud
ACH fraud
Various types of loan fraud
The odds of any of us falling prey to banking fraud are higher than ever, so we have to be aware of it.
I recently received a call on my cell phone, and the caller ID was from my bank. And so I picked it up, and I just thought it was weird they were calling my cell phone.
I thought that it was so odd that they knew my cell phone number and knew where I banked. The caller did identify himself, but not right from the get-go.
He said he wouldn't ask for any personal or banking information. And this is, I thought, really interesting because, as you know, they always tell us not to share any personal or banking information. So right away, he said, "I won't ask for that and don't share that."
He shared that someone had called my bank and authorized two Zelle transactions, and he was simply researching to determine if they were legitimate.
Zelle Alert

This is important. I was unaware of this, but the bank confirmed that Zelle transactions can only be initiated by you on the computer or your app, not over the telephone. I didn't know that.
The scammer said he would walk me through canceling it. Now, this is another alert.
Once you initiate a Zelle transaction, you can't cancel it.
The scammer told me to open up my account. I asked, "Which one, I have 14?"
He said he would not ask for any information and not to give him any information but that he would help me figure it out.
Again, I thought that was odd because I'm thinking if he knew which account I sent this Zelle out of, you would think he would know which account I was referring to, and he could have even said one of the names.
Pay Attention to Details
He gave me a case number and an email address. Now, this was the real alert. The email he gave me was not from the bank. It was from Outlook.
That was when I knew it was a scam. I told him this, but I probably should have gone a little bit longer through it to see what he did.
I've always thought it was funny getting these calls from scammers.
While on vacation in Kauai, a scammer called me. I said, "Oh, no, I'm subject to fraud. The IRS is going to take all my assets. Oh, no."
I don't know what it is, but they always hang up on me. And when I call back, the number is disconnected.
So, I'm not really a good pretender to be scammed, but I'm always so interested in what they say and do so that I can warn my clients.
Call Customer Service or Your Banker
But anyway, what I said is, "I'm sure, you know, we have a personal banker." All you have to do is look at our assets, and you'd know we have one.
I didn't say that, but that's what I'm thinking in the back of my mind. "… and because I'm sure that the safety of my accounts is your number one concern, let's get my personal banker on so she can confirm what you're saying."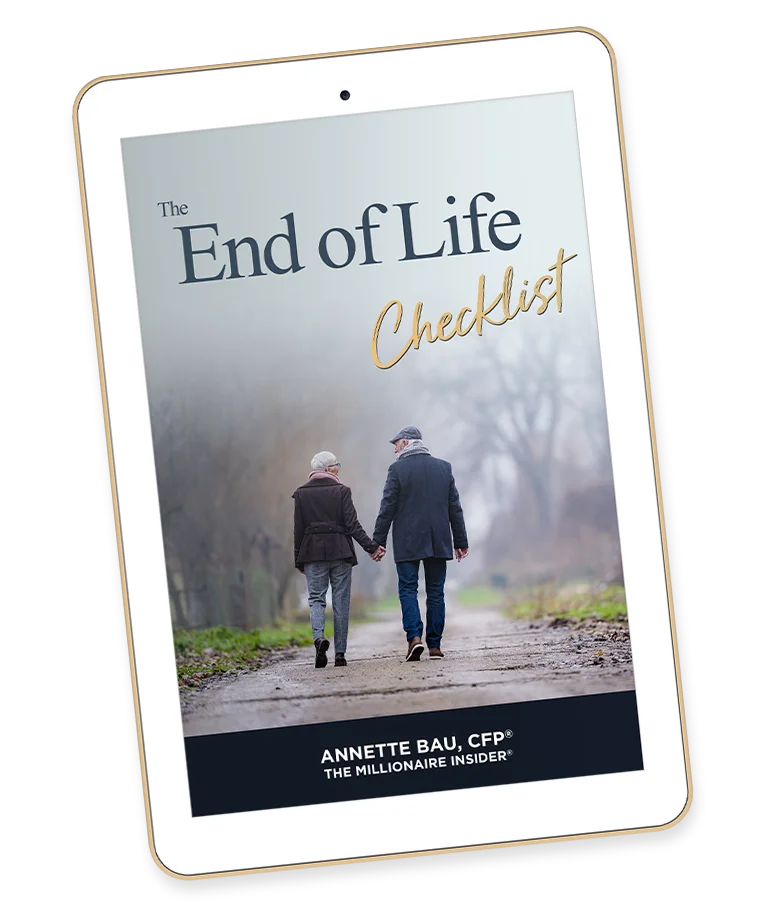 He said, "Okay, and that he was going to put me on hold."
That was also suspect. He didn't say he'd conference him in. I didn't give him that option.
But what was weird was that he put me on hold, and this was another alert. There was no music. Now, the scammer put me on hold for 10 minutes until the phone disconnected.
I got a hold of the bank, and they confirmed it was a fraudulent call.
How Banks Handle Scams
Now, one disappointing thing was that I banked with Bank of America for a long time, mostly my checking and savings.
It was so frustrating. I said, "Why aren't you letting people know about these scams? They replied, "We send out alerts. You can go here and read about all the scams."
I thought this one could be legitimate, and they just don't seem concerned about it. I remember years ago, I got a check stolen and found out about it the next day.
And I tried to get them to do something. They did nothing, and the thieves ended up getting $27,000. Now, I didn't have to pay any of it, but I was thinking, why aren't you more concerned about this? They could have done something immediately.
In fact, they had video footage. The people literally went from Arizona through Yuma and over to California until they finally got stopped. But they had fake checks made, and then they were using this poor girl's ID, and they had her name on our checks.
It turned out that the payroll company I used had some affiliation with the fraud. But to make a long story short, they could have stopped it so much sooner, but they didn't. They responded that they get so much fraud that they don't have the manpower to do anything.
I thought, what a weak excuse. But anyway, just be aware of the dangers.
Banking Fraud Tips
Pay attention to details
The person didn't provide me with his name initially which is not banking protocol. So that's something to be aware of. He did give it to me later, but not initially.
Zelle transactions can't be initiated via phone, and they can't be canceled.
The scammer gave me an Outlook email, not my bank URL. That was huge.
You can't be too careful.
Call your bank's fraud department and confirm if it's legitimate or not.
Also, note that the IRS will not call you or your bank's fraud department. Depending on the
bank, they will text you or email you, or they will put an alert on your account. So be aware.
What To Do If You Suspect Fraud
1. Notify your bank or financial institution immediately.
They can stop the transaction, or they can freeze the account. They can do a lot of things to make sure you don't have money stolen and, if you do, to help you recover the stolen funds.
2. Fraud involving an FDIC bank
If you believe that fraud involves an insured bank, you can contact the Federal Deposit Insurance Corporation, FDIC. You can file a complaint at FDIC Complaint.
3. File a complaint with the FTC.
You can file a complaint with the Federal Trade Commission (FTC) on their website, which is FTC.gov/complaint. They collect information about fraud and share it with law enforcement agencies to aid in investigation.
4. Report the crime to the local police department.
You want to report the fraud to your local police and file a police report. This can help to initiate an investigation into the matter. Many banks will require a police report, so just be aware.
5. File a complaint with the Internet Crime Complaint Center (IC3)
The IC3 partners with the FBI and the National White Collar Crime Centers. It can help if bank fraud involves online activity, such as phishing emails or cyberattacks. Their website is https://www.ic3.gov.
6.  Notify credit bureaus.
Consider placing a fraud alert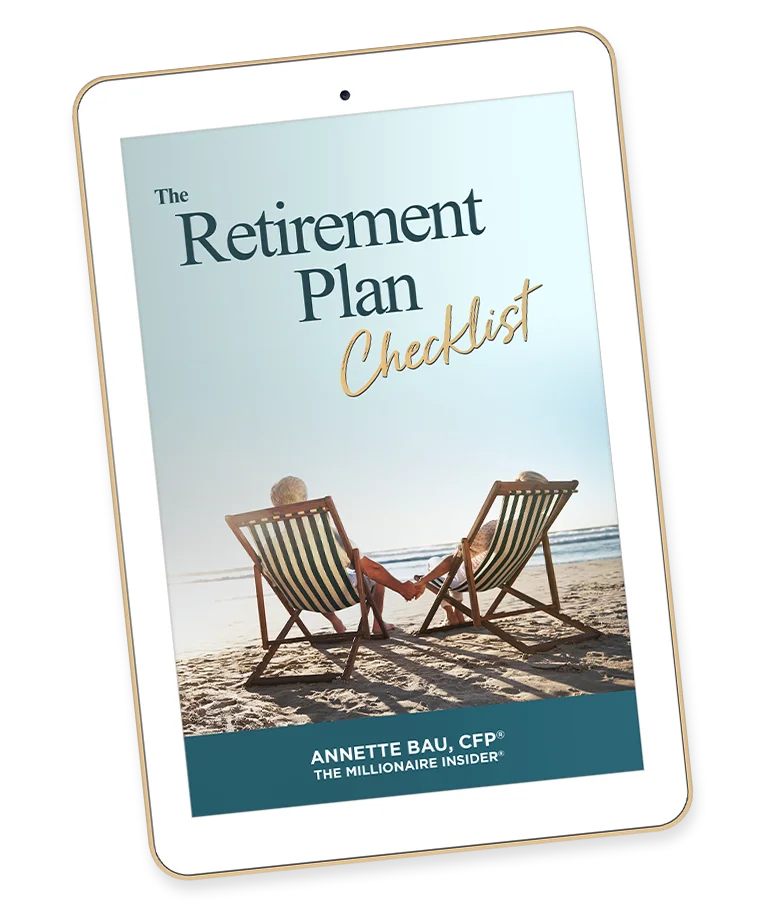 or credit freeze on your credit reports with the major credit bureaus, including Equifax, Experian, and TransUnion.
If you notify one of these bureaus, the system automatically notifies the others that you have a fraud alert.
This will help to prevent fraudsters from opening up new accounts in your name, especially if they access your sensitive data like your Social Security number or date of birth.
7. Social Security Fraud
If you suspect your Social Security number was compromised due to fraud, contact the Social Security Administration to report the issue and discuss potential steps to protect your benefits.
8. Mail Fraud
If you suspect that the fraudulent activities involved the US Mail, contact the US Postal Service. You can report it to https://postalinspectors.uspis.gov/contactus/filecomplaint.aspx.
Mail fraud is serious. So, the good news is if they get busted on that one, probably all of them are felonies. But you just don't want to be getting involved in mail fraud. I do know that.
Remember that it's crucial that you act quickly, and the sooner you report it, the better chance you have of minimizing financial losses and getting the help you need. And additionally, you want to keep detailed records of all communication with all the authorities and people you spoke to because that can help to resolve the issue.
Those are some helpful tips on what to do if you suspect fraud.
Tips to Protect Against Banking Fraud
1. Passwords
Use strong and unique passwords.
2. Avoid being obvious
Don't use your date of birth or common words.
3. Use strong passwords
Consider using a phrase or an autogenerated strong password.
Always make sure that the password shows up as a strong one.
4. Consider a password storage
Consider using a password storage option.
This can help to make it a little more difficult to log in to your accounts. It can also keep you from having to put passwords on your computer.
We walked through one place; I don't remember where it was, but all of these people had all their passwords written out on notepads because they were so complicated they couldn't remember them.
It's hard, but you must ensure you don't do that because you don't want somebody walking by and accessing sensitive data.
5. Two-factor authentication (2FA)
Enable two-factor authentication whenever possible.
Two-factor authentication is where they'll send you a one-time code to verify it's you. And it's essential that you do that on all different accounts. Not just financial, but even social media or anything with sensitive data.
6. Monitor your accounts regularly
You've got to pay attention to your bank and credit card statements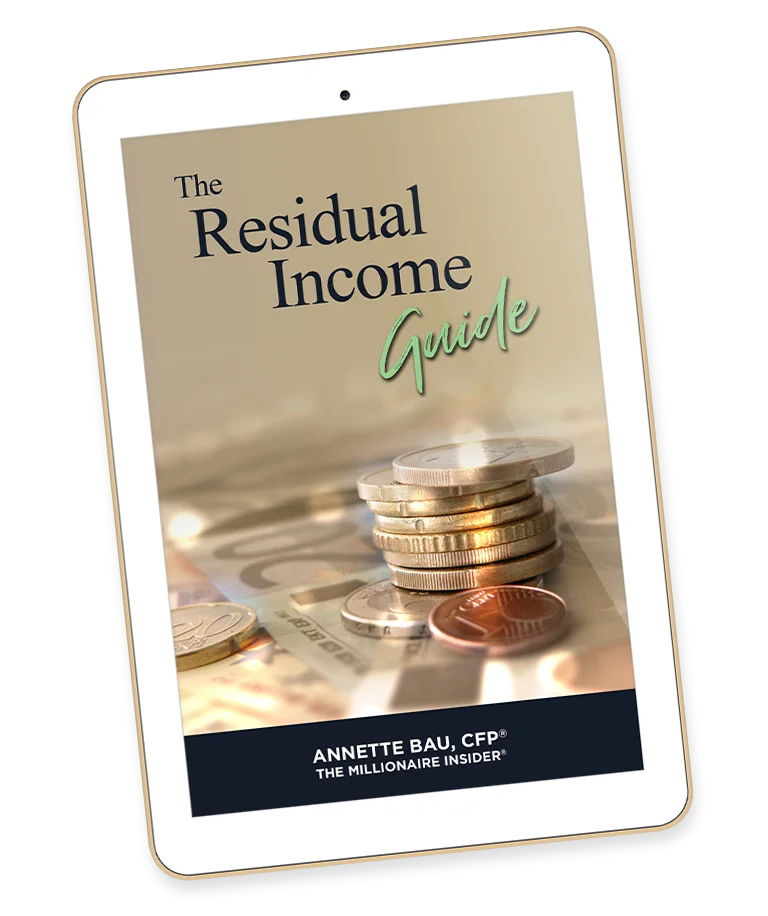 and look for unauthorized or suspicious transactions.
One of the things that I noticed when I started taking over my accounting is that my bookkeeper didn't catch fraudulent or unauthorized charges because she wasn't aware of all the transactions.
You must be paying attention.
7. Set up account alerts
Many of the banks and credit cards will give you alerts if there is activity that looks suspect. I get notifications from my different credit cards if there is a transaction that they want me to verify I made.
8. Use secure WiFi networks
Do not use public ones, and ideally, use a private WiFi network or a virtual private network.
Even when traveling, I do not tap into the free ones.
9. Don't use public WIFI connections to access sensitive data
Avoid conducting any sensitive online banking activities over public WiFi, really anything but especially financial matters.
10. Be cautious with emails and links
Don't click on a link or attachment to an unsolicited email or a text message. This is often called a phishing attempt.
11. Secure your devices
Keep your computers, smartphones, and tablets updated with the latest operating system and security updates. You want to install a reputable antivirus and antimalware software to protect against malicious code.
Now we have an IT department that handles ours, and they monitor our computers regularly. I realize you may not be able to afford that, or that may not be warranted in your situation because you're not dealing with a bunch of people's sensitive financial information.
I just encourage you to research, talk to different people, and figure out which one will work best for you.
12. Don't share sensitive information
Examples include your Social Security number, PINs, bank account information, credit card numbers, or account details. This includes sharing it via email, text messages, or phone calls.
13. Verify the legitimacy of any request
Before giving any information, verify that the request is legitimate. I have clients who send me sensitive information over email. No, upload that to our secure portal.
14. Protect your personal documents
You want to safeguard important documents like bank statements, checks, credit card statements, and account numbers.
15. Beware of cold calls and impersonators
Be cautious when you receive unsolicited calls claiming to be bank representatives, even if they're calling from a number for the bank.
It's hard to believe that they are so sophisticated that they could make a call that appears it's coming from the bank's phone. I just think that's incredible.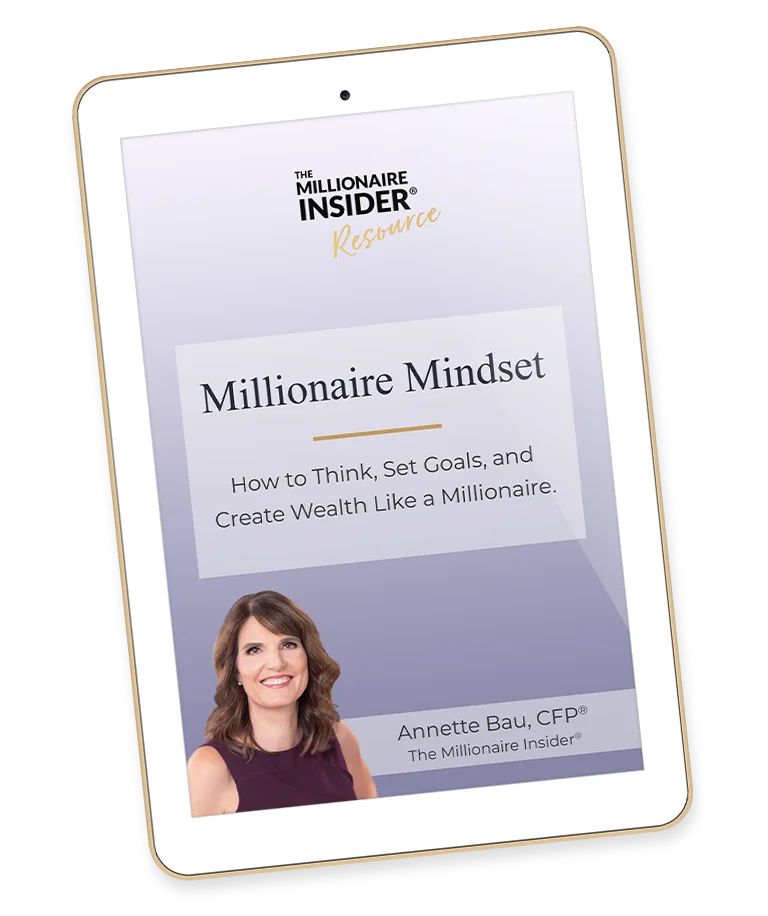 Banks typically do not request sensitive information over the phone. If in doubt, call your bank's official customer service number. So important.
16. Secure your mail
You want to collect your mail promptly to prevent theft of bank statements, credit card offers, etc. Consider using a locked mailbox for added security. We use a P.O. Box.
17. Be wary of ATMs
You want to inspect ATMs for suspicious devices like card skimmers. Always cover your PIN when entering it.
Let me share a story. I used to get gas occasionally at this particular station, and my credit card got compromised every time I got gas.
So I think somebody must have put one of those sheets in the credit card reader where they scan the number on your card and then use it later. That's why you don't want somebody to take your credit card out of your view. You want them to be right there where you see it. And I know a lot of restaurants do that, but it's just not a great practice.
18. Check your credit reports regularly
You can obtain free copies of your credit reports from the major credit bureaus, Equifax, Experian, or TransUnion, at least once a year. Review it and make sure you agree with everything on there.
19. Educate yourself
Stay informed about common types of banking fraud, such as phishing, identity theft, and account takeover. Awareness is the key.
20. Secure your mobile banking
Use a strong PIN or biometric authentication, like a fingerprint or facial recognition, to lock your mobile banking app.
21. Only download official banking apps from trusted sources
The real key is to use common sense. Be vigilant and pay attention. Your risk of becoming a victim of banking fraud or other types of fraud is less if you're paying attention.
Ultimately, proactive prevention is the best defense against fraudsters. So start there, and then as you go, you'll get better by paying attention. They're out there, my friends, and we've got to protect ourselves and protect our assets.
It's just crazy. I always think, why can't these people be doing something positive with the time and energy they spend doing fraudulent things? Just think what good they could do in the world, and they could be making a ton of money and not ending up in trouble.
Because I'm telling you, my friends, there is a thing called karma. And I have seen it over and over in my life. You don't get away with doing something like this that is not good.
Don't become a victim of fraud. So there you have it.
Recap – Banking Fraud Real-Time Update

We've gone over a few different things, so let's just take a review.
1.  What is banking fraud?
2.  Common types of fraud.
3.  What to do to avoid it.
4.  What to do if you are subject to it.
5.  Tips to protect against it.
So there you have it.
Follow and Subscribe
If you love the content, we would really appreciate a five-star review. Until our next episode, take one action that will help you create a financially free life you love.
Click here to follow and leave a review.
Free Resource: Your Next Best Financial Step

Congratulations on taking another step to create a financially free life you love. Are you unsure about your financial future or that it's in order? Or are you ready to stop worrying about money or possibly the fear of becoming a bag lady and ending up broke in retirement?
If you are ready to know your financial house is in order so you have a secure financial future, please go to https://themillionaireinsider.com/nsf.
And that doesn't stand for non-sufficient funds.
It stands for Next Step Finance. It's the next best step of what you need to do so you can avoid an NSF notice in the future.
The number of women who were not broke or poor while working or married is staggering. Our mission for The Wealth Inside and Out® Podcast is to ensure you have critical information for you, your family, your friends, and anyone willing to listen to it and apply it to create a financially free life you love.
Click here to access your Next Step Financial Assessment:

Thank you so much for joining me for
Banking Fraud – Real Time Update.
I'm Annette Bau (Bah oo).
All international copyrights are reserved.
Bye for now.